By Jessica Babare D.O.
CardioVascular Solutions Institute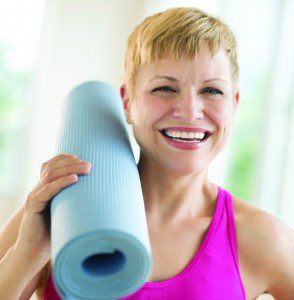 As a doctor caring for patients suffering from our nation's most prevalent source of disease and death, heart disease, I am often surprised to learn that so many people are yet unaware of the risks of this common disease process.  Once thought of as a disease predominantly affecting men, we now know that heart disease is an equal opportunity killer, affecting men and women alike.  As it turns out, in the United States, heart related illness is the leading cause of death for both men and women alike.  It is estimated that one in four women who die this year, will die from a heart related illness, more than from all causes of cancer combined.  Despite increases in awareness about the risks of heart disease over the past decade, only about half of all women recognize that heart disease is their number one health risk.
In taking care of both men and women in my practice, I have observed that there are a few ways in which heart disease affects women differently than men.    The first of which is that women are more likely than men to have uncommon or atypical symptoms of heart attack or silent, unrecognized heart attacks.  Although the majority of both men and women will have similar symptoms during a heart attack, up to 30% of women will have symptoms that are not ordinarily recognized as heart related.  This lack of recognition often leads to a delay in treatment.
Another fascinating fact is that studies show women to be less likely to seek help from a caregiver or call 911 for a heart attack.  Many women surveyed, shared that they would be more willing to call 911 for another, even a perfect stranger, than they would for themselves.  This is an illustration of the next observation I often see in my practice. Women are often unwilling to make their own health needs a priority, placing the needs of others above their own, even at the expense of their own health.  Women, by nature, are often creatures of self-sacrifice.  Frequently, they are the multi-tasking heroes of the home, seeing that all the needs of the household and family are met, often neglecting their own needs as a consequence.  Too commonly, I see that this leads women to neglect their health.  What I wish for more women is that they recognize by putting their health as a priority, they will be better able to be there for those they love.
Would You Be Able to Recognize a Heart Attack?
So, now that I've filled you in on the fact that heart disease is the leading cause of death for both women and men, would you be able to recognize a heart attack if you saw someone having one?  For all patients, both male and female, the most common sign that a person is having a heart attack is chest pain.  This can sometimes be a heavy or achy feeling.  It can feel like a pressure or tightness across the chest, back, neck, or shoulders.  Sometimes this discomfort can radiate from the chest and into the neck, shoulders, or arms.  Another common symptom of heart attack is shortness of breath.  These symptoms can occur at rest or when active, but are most commonly made worse with exertion.
Although less commonly recognized, other symptoms of heart attack, especially in women, include:
• Nausea and vomiting
• Cold, clammy sweats
• Dizziness
• Profound, unexplained fatigue
• Palpitations
• Passing out
• Acid Indigestion
• Unexplained flu like illness
Unfortunately, what can also occur is something called a "silent heart attack."  This is when a heart attack is unrecognized, either because of lack of symptoms or because of lack of recognition of symptoms.  In these cases, a heart attack isn't diagnosed until the long after the event has occurred.  That is why it is important to learn to recognize the more subtle signs of heart related problems.
Risk Factors
Now that you know how to recognize a heart attack, do you know how to prevent one?  Few people know that, although heart disease is the leading cause of death in our country, it is also very much preventable by managing risk factors.  Studies suggest that as much as 85% of all heart disease can be prevented by factors over which we have control.  Some of these manageable risks include:
• High blood pressure
• Elevated blood cholesterol and triglycerides
• Smoking
• Diabetes
• Overweight and obesity
• Poor diet
• Physical inactivity
• Excessive alcohol use
Screening
If you or a loved one is at risk for heart disease or would like to learn more about lowering your overall risk, talk to your doctor about what you can do to live a more heart healthy lifestyle.  Your doctor can discuss with you what your risks are and what you can do to lower them.  In addition to checking your blood pressure and weight, your doctor may recommend simple blood tests or other exams, and may even recommend you see a Cardiologist, a doctor like myself who specializes in caring for heart patients.
Your doctor will explain that in order to reduce your chances of getting heart disease, it is important to:
• Know your blood pressure. Having uncontrolled blood pressure can result in heart disease. High blood
pressure has no symptoms so it's important to have your blood pressure checked regularly in order to know if it is well controlled or not.
• Talk to your healthcare provider about whether you should be tested for diabetes. Having uncontrolled diabetes is one of the most serious risks of developing heart disease.  If you do have diabetes, your doctor can tell you how to better manage your numbers, get better control with healthy diet and lifestyle changes, thereby reducing your heart disease risk further.
• Quit smoking.  Smoking is one of the most dangerous things you can do for your body, especially your heart, and finding a way to quit is essential to maintaining your health!
• Discuss checking your cholesterol and triglycerides with your healthcare provider.  Elevated blood cholesterol levels are a risk factor for all cardiovascular diseases, including heart attacks.
• Make healthy food choices. Being overweight and obese raises your risk of heart disease.  By getting active and eating a healthy diet, you can help control your weight, your blood pressure, your blood sugar, and blood cholesterol levels.
• Lower your stress level and find healthy ways to cope with stress.  Increased stress levels have been shown to lead to greater risk of heart attacks and other heart related problems.  High stress also leads to problems with high blood pressure and can make controlling blood sugars more challenging.  Therefore, finding ways to better manage your stress can translate into better health in many different ways!
Whether you are a woman or not, I hope you've found the information I've laid out here helpful.  I hope you feel more informed about the risks of heart disease faced by all people, women included, and feel inspired to take action in reducing your risk of heart related illness.  If even one woman feels more inspired to put her health as a priority or is now better able to recognize the sometimes subtle signs of a heart attack in herself or a loved one, we will have succeeded.
Jessica Babare, DO, is board certified cardiologist who recently completed her training as an Interventional Cardiologist. In looking for a post-fellowship cardiology position, Jessica had a specific idea of the type of cardiology practice and colleagues she wanted to join, and has happily found that match with Dr. Gino Sedillo, Stacey Royce, PA-C, and the rest of the CardioVascular Solutions Institute team members.
Dr. Babare planned to attend the University of Illinois Medical School with an emphasis on training rural family practitioners. However, during the application and interview processes something drew her interest and attention to Nova Southeastern College of Osteopathic Medicine in Fort Lauderdale, a place where she could train to be an osteopathic physician. Osteopathic Medicine is a medical approach which emphasizes treating the "whole patient," an approach to health care that Dr. Babare has found key to her success as a physician. She holds board certifications in Internal Medicine, General Cardiology, Integrative and Holistic Medicine, and is board eligible in Interventional Cardiology.
Becoming a highly skilled Interventional Cardiologist has long been one of Dr. Babare's goals, and she is thrilled to have crossed this recent milestone. Dr. Babare believes the ability to adequately diagnose and treat patients with cardiovascular diseases begins with her own personal wellness. She uses meditation, voracious reading, a plant-based diet, yoga, and exercise to help accomplish this. She is a doctor whose truest desire is for every patient to be restored to his or her fullest potential for wellbeing.
Call To Schedule Your Appointment Today!
(941) 747-8789
www.cardiovascularsolutionsinstitute.com