By Hoglund Family Hearing and Audiology Services –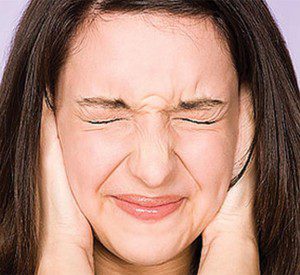 Do you hear unusual noise in your head? You are NOT alone! Between 25 and 50 million Americans are plagued with a condition that is imperceptible to other people. They look normal, but they are suffering. In some cases, their agony drives them to consider suicide. Tinnitus is frequently described as ringing in the ears. The sounds are described in many ways: hissing, chirping like crickets, electronic whines, static, rushing water, buzzing, whooshing or humming. Loudness varies, but it can get so intrusive it is hard to think, hear or sleep. Imagine trying to function with a radio stuck between stations at top volume. You can't turn it down and you can't turn it off. No one else can hear what the victim hears, but the sounds are not imaginary. Some people report it as a mild "nuisance", but for many people it can be a debilitating condition. It is now speculated that Vincent Van Gogh, was suffering with severe Tinnitus when he went mad and severed off his own ear! For decades doctors told sufferers there was nothing that could be done to quell the internal noise. Patients were often told to learn to live with it. Some were given drugs like Valium or Xanax to ease the stress brought on by constant ringing, hissing or buzzing. Such solutions are unsatisfactory for millions of patients. Living with constant intrusive noise can ruin the quality of life.
FINALLY there is HOPE for people who suffer with this often debilitating condition! There is a new F.D.A. approved treatment that has dramatically helped over 80% of people to be helped with their Tinnitus. Hoglund Family Hearing and Audiology Center and Southwest Florida Tinnitus and Hearing Center are offering Tinnitus Seminars during this month's popular "LUNCH AND LEARN" lectures at Perkins locations throughout Southwest Florida during the month of February for those who wish to learn more about this amazing breakthrough in Tinnitus Treatment. Please call (239) 992-4327 to attend these informative lectures.
These luncheons usually sell out due to the number of people who have issues with "ringing ears", and space limitation of 30 people per location at the restaurants so please R.S.V.P. as quickly as possible to reserve your space. All lectures are FREE to the public, and lunch will be provided to all attendees! If for any reason you cannot attend on those days Aaron Bilovecky CCC-A and John Hoglund BC-HIS, ACA of Hoglund Family Hearing and Audiology Centers can make arrangements for personal Tinnitus consultations with individual Patients and Families at either their Collier County or Lee County locations. "The results we've had have been fantastic!" states Hoglund, "Aaron has DRAMATICALLY changed people's lives through this remarkable Neuromonics treatment process!" I'd encourage anyone who has been told, "There is NOTHING that can be done for you, you just have to live with it," to please attend and see that now THERE IS HOPE! "All it will COST is a little of your TIME…but the KNOWLEDGE you receive may be PRICELESS!
Living with tinnitus can be difficult.
Treatment and coping strategies can help.
Here is some simple advice which may help you cope with the constant noise of tinnitus:
Avoid anxiety or stress, as these stimulate an already sensitive hearing system.
Have adequate rest and avoid fatigue.
Avoid the use of stimulants to the nervous system, including coffee (caffeine), alcohol, and smoking (nicotine).
Be aware that tinnitus is usually more noticeable after retiring for the night and the surroundings are quieter. Any noise in the room, such as a ticking clock or softly playing radio, helps to mask tinnitus and make it less irritating.
Use of a Hearing Aid may dramatically reduce the impact of Tinnitus, if hearing loss is also present.
Use a tinnitus masker hearing aid combination device that adds a Tinnitus Treatment program to an advanced digital hearing aid to solve both the Hearing problem and the Tinnitus distress.
Avoid situations that can further damage hearing (excessive noise), and protect your ears from injury and occupational hazards. Use protective ear wear when appropriate.
Many people receive considerable relief from the F.D.A. approved Neuromonics Tinnitus Treatment Program!
Curtis Amann Vice President of Neuromonics and Director of Clinical Distribution will be here to speak to local area Tinnitus sufferers about this remarkable clinical breakthrough that has helped thousands of people across the country learn to live more "normal" lives again. Curtis was recently featured on T.V. on an episode of THE DOCTORS. Curtis will discuss the remarkable success of the Oasis, the F.D.A. approved Tinnitus Treatment device as well as the Duke University studies that report that 86% of Tinnitus Patients treated at Duke reported at least a 40% reduction in their Tinnitus distress and many report that it is no longer a factor in their lives! Aaron Bilovecky CCC-A will also speak about the remarkable success stories from local residents he has treated at Southwest Florida Tinnitus and Hearing Center. Additional information can be found by visiting:
www.hoglundfamilyhearing.com/education-seminars.
The seminar's will be held the following days at 3:00 at each Perkins listed below:
Monday Feb. 18th
3583 Pine Ridge Road in Naples at the Pine Ridge Road Perkins near I-75
Tuesday Feb. 19th
14801 Tamiami Trail in Fort Myers at Six Mile Cypress and US 41
Wednesday Feb. 20th
27941 Crowne Lake Drive in Bonita Springs at Bonita Beach Rd. and US 41
Thursday Feb. 21st
20320 Grande Oak Shoppes Blvd. in Estero at Corkscrew and Ben Hill Griffith near Miromar Outlets
Hoglund Family Hearing and Audiology Center
239-498-7142
www.hoglundfamilyhearing.com