Exam is a Low-cost Option to Protect Your Health
By Millennium Physician Group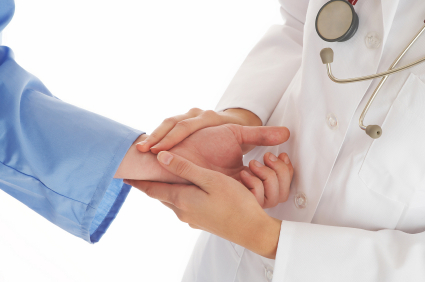 Did you know that many health conditions have no obvious symptoms, meaning you will not know something is wrong unless you are looking for it? That is why preventive health care is key, says Maria Del-Rio Giles, M.D., with Millennium Physician Group in Naples. "It is never too late to start protecting your health.
At ages 65 to 75, it becomes even more worth it. You could have another 20 years or more of life left," Dr. Giles says, adding that for some cancers the prevalence increases in people ages 60 to 75. And Millennium Physician Group is adamant about promoting preventive health care. That's why Millennium physicians promote the "Welcome to Medicare" exam to all patients who have recently joined Medicare.
How do you know if you qualify for the exam?
If you are within your first 12 months of enrolling in the Medicare program, then you are eligible for this comprehensive exam. Medicare will waive the Part B deductible for the exam, but co-insurance or co-payments may still apply. The exam includes a complete review of the person's overall health and medical and social histories, screening exams for certain conditions and education and counseling.
The 'Welcome to Medicare' exam is a low-cost, comprehensive way for older adults to gain a complete picture of their overall health," says Giles. "The 'Welcome to Medicare' physical is very useful.
Oftentimes, a lot of people have not had many screening tests because they are afraid of the cost, they don't want to know if something is wrong or they think they are too busy to bother," she says.
"Most of the time, I diagnose high cholesterol, diabetes or osteoporosis during the 'Welcome to Medicare' exams, but I have diagnosed a few cases of colon cancer that might have gone unchecked for months or years."
The "Welcome to Medicare" exam is much more comprehensive than a "routine" physical exam. It's often a good opportunity to pause and pay attention not only to physical concerns but, hopefully, to develop a long-term care plan and relationship that adds quality of life, says Alejandro Perez-Trepichio, M.D., also with Millennium Physician Group in Naples.
What the Exam Covers
No. 1 on the checklist is a review of the patient's medical and social histories, including past health issues, medications, family history, tobacco use, alcohol intake, diet and physical activity.
No. 2 requires the physician to screen the patient's mental health for issues such as depression. This is part of what sets the Welcome to Medicare exam apart from a routine physical, says Dr. Perez-Trepichio, adding that a significant number of his patients are Medicare recipients.
No. 3 on the checklist is a review of the patient's functional ability and safety, which covers balance, risk of falls, hearing impairment and home safety, Dr. Giles says. "We talk about a lot of things patients may not think about, like those little rugs people put around their homes that can be very dangerous," she says.
No. 4 is the physical exam, which covers height, weight, blood pressure and vision. The patient's body mass index, or BMI, which determines whether a person is at a healthy weight based on weight and height, is also assessed.
No. 5 is the education, counseling and referral portion of the exam that is dependent on the patient's medical and social history. It may include counseling about diet if the patient is overweight, tobacco-cessation counseling or education about preventing chronic diseases.
No. 6 requires the physician to write a written plan for the patient, including instructions for additional screenings and other services. Screenings vary based on the patient's history and what tests he or she has already had.
For instance, smokers or ex-smokers qualify for an ultrasound for an abdominal aortic aneurysm screening, Dr. Perez-Trepichio says.
"Any patient can have this thorough of an exam," Dr. Perez-Trepichio says. "However, if you qualify for it, the 'Welcome to Medicare' exam is a really cost-effective and comprehensive way to have a true understanding of your health and how to minimize your risks."
All Millennium Physician Group physicians perform the "Welcome to Medicare" exams.
For more information about this comprehensive physical, please visit www.Medicare.gov and search for "Welcome to Medicare" exam.
www.MillenniumPhysician.org
Maria Del-Rio Giles,
M.D. Alejandro Perez-Trepichio, M.D.
1750 SW Health Parkway, Building 1
Naples, FL 34109
239-249-7800