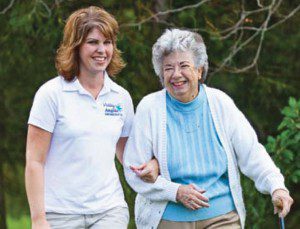 Our memory is the attainment and preservation of information we take in each day. Memory plays a major role in our daily lives. An alarming statistic is that there are approximately 24 million people living with some form of memory loss; many of these people are senior citizens (Lorne). Though this knowledge may be unnerving, there are preventative measures that can help reduce this number. In fact, a simple cause of memory loss that often goes undetected is dehydration. With severe dehydration, especially within our older population, memory loss can be a significant side effect.
Have you ever experienced a constant thirst? Has this led you to feel light headed and dizzy, yet unable to sweat? Have you ever witnessed a loved one show these warning signs? These are just a few indicators of dehydration. Dehydration can easily be overlooked because its symptoms don't always start out very severe. Those that are less obvious include fatigue, headaches, and possible confusion. Over time, going without water can lead to more overt symptoms such as vomiting, weight loss, diarrhea, high fevers, and limited urine production ("Dehydration In Adults"). Signs as prominent as these, may lead to hospital visits. The more a person becomes dehydrated, the more they are likely to suffer from memory loss.
As our loved ones age, making sure that their basic needs are being met can be quite worrisome. Visiting Angels, a provider of elder care service to families, has been filling that role for many families across the United States and Canada since 1998. Assurance of basic needs being met is only one of the benefits of having an agency like Visiting Angels assist in the care of our parents and grandparents. Since prevention is key, proper hydration is one of the items that their agency looks out for. Not only does dehydration cause memory loss, but it can also lead to many other conditions including weight loss and kidney dysfunction. Water makes up seventy percent of our muscles, organs, and tissue. Without receiving the water we need, there can be a negative impact on our bodies (Freedman). One may ask, "How much water should I drink each day?" A general rule of thumb is to drink 6 to 8 eight ounce glasses of water per day ("Hydration: Why It's So Important ").
However, that amount may change depending on variables such as exercise, medical conditions, and general diet. In fact, the older we become our brain becomes less able to sense dehydration, sending us fewer signals that we need fluids. That is why an extra pair of eyes is always good to have around.
Visiting Angels is not an assisted living facility or nursing home. The reason that many people choose Visiting Angels, or similar agencies, is that they provide the benefits of supervision while maintaining their clients' dignity.  How? They come into their clients' homes, allowing them to continue their lifestyle in the most comfortable manner possible. Emphasis on independence is just as important to the caregivers at Visiting Angels as assuring their clients' basic needs. Visiting Angels work hard to build positive relationships with those in their care. It is not rare for the elderly to forget basic essentials such as drinking, eating, and taking their daily medications. Those with Visiting Angels in their home enjoy the assurance of their basic needs being met. They deliver friendly companionship, help with hygiene, meal preparation and planning, light housekeeping, medication reminders, laundry assistance, personal care, and contribute in running errands. Visiting Angels can help avoid senseless confusion in our loved ones lives; in today's hectic world, there is enough of that already.
800-365-4189
www.visitingangels.com