By Eric M. Folkens, M.D., Family Medicine
Bradenton/Lakewood Ranch/Sarasota Urgent Care Walk-In Clinics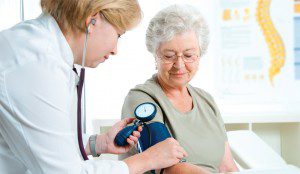 Where do you go when it is after hours and your primary care doctor office is close when you get injured or experience a sudden illness? You have two options these situations. You can go to an Urgent Care or you can choose to go to the nearest Emergency Room. Which option is best for you? How do you decide which place to go to receive healthcare services? The choice you make affects the care you receive, speed of service, and overall cost to the national economy.
It never fails that accidents and illness occurs when your doctor is not available. Many people are faced with the above decision. To ensure you are prepared for unexpected medical needs, it is important to know the difference between an Urgent Care and the Emergency Room – and the services each provide.
When you have a life-threatening situation, such as chest pain, or a sudden and severe pain, the emergency department of the nearest hospital is the only option.  If you went to an Urgent Care clinic, they'd just send you on to the ER in an ambulance.  But if your condition is less serious, but still requires immediate attention, choosing an Urgent Care facility can save you loads of time and money, as well as keeping the Emergency Room free to handle more serious situations.
If you have a sprained ankle, or an ear infection, you may end up waiting for many hours in the emergency room and paying hundreds of dollars.  Most urgent care centers are open for extended hours, and will be able to accommodate you more quickly.
When you need to go to the Emergency Room:
If you have a serious condition – stroke, heart attack, severe bleeding, head injury or other major trauma – go straight to the nearest ER. Don't take a chance with anything life-threatening. The ER is the best place for these and other critical conditions, including:
. Chest pain
. Difficulty breathing
. Severe bleeding or head trauma
. Loss of consciousness
. Sudden loss of vision or blurred vision
When an Urgent Care Center can better
meet your needs:
. Minor burns or injuries
. Sprains and strains
. Coughs, colds, and sore throats
. Ear infections
. Allergic reactions (non life-threatening)
. Fever or flu-like symptoms
. Rash or other skin irritations
. Mild asthma
. Animal bites
. Broken Bones
When in doubt, call ahead.  If the Urgent Care clinic in question can't accommodate your condition, they will advise you to go the nearest emergency facility.
Remember, Urgent Care clinics are also a resource for flu shots,  and physicals for sports or school.
Urgent Care centers continue to grow because of their affordability, ease of access, and lower wait times to be seen by a physician. Today, Urgent Care centers meet the demands of patients who need immediate treatment for non-life-threatening conditions.
Did You Know?
• There are more than 9,000 Urgent Care centers nationwide, and the number of centers continues to increase by about 300 per year.
• Of the roughly 4,500 Emergency Rooms, nearly 50% of urban hospitals ERs are "at" or "over" capacity.
• The average cost per Urgent Care Visit in 2011 was $184.55, meanwhile the average cost of an ER visit was $969.00 in 2010.
• An estimated 14% – 27% of ER visits could take place at an Urgent Care center, saving an estimated $4.4 billion each year.
• 88.6% of Urgent Care patients are served within 1 hour or less, while only about  12.5% of ER patients are served within an hour.
Sarasota Urgent Care West by SMH
1435 South Tamiami Trail, Sarasota, Fl 34239
(941) 554-4301
Facebook.com/SarasotaUrgentCareWest
www.sarasotaurgentcare.net
Sarasota Urgent Care
6272 Lake Osprey Drive, Sarasota, Fl 34240
(941)907-2800
Facebook.com/Sarasota Urgent Care
www.SarasotaUrgentCare.com
Lakewood Ranch Urgent Care
9908 SR 64 East, Bradenton, Fl 34212
(941)747-8600
Facebook.com/Lakewood Ranch Urgent Care
www.LWRUC.com
Bradenton Urgent Care
4647 Manatee Avenue West, Bradenton, Fl  34209
(941) 745-5999
Facebook.com/Bradenton Urgent Care
www.BradentonUrgentCare.com