By Dr. Mitch Yadven –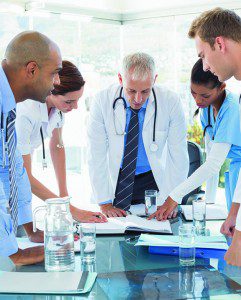 You may have seen recent television ads by law firms fishing for patients that received testosterone replacement therapy, who then developed heart disease or heart problems and even death. The trigger for these television ads is two recent trials, which suggest that testosterone replacement therapy may increase the risk of heart disease and/or stroke.
These were poorly designed studies, which conflict with numerous previous medical trials that show the beneficial effects of testosterone on the heart and that low testosterone levels in males are associated with an increased risk in the development of heart disease. So why did the two recent studies show that there was an increased risk of developing heart disease in male patients that were prescribed testosterone replacement therapy? There are serious flaws associated with the two recent trials.
Firstly, estrogen levels were not measured in the subjects in the studies. High estrogen levels in males have been found to be associated with an increase risk in the development of heart disease and stroke. Estrogen levels may elevate after testosterone administration in patients with high levels of the enzyme aromatase found in belly fat. This can easily be controlled, but it must be checked for.
Secondly, having erythrocytosis, which is an elevated red blood cell count (elevated hematocrit), is associated with an increased risk in the development of heart disease and possible stroke. A major study on the risk and benefits of testosterone replacement suggests that a baseline hematocrit should be checked at three and six months, and then every six to twelve months. If the hematocrit is too high, then testosterone therapy should be stopped until the hematocrit is at a safe level. Hematocrit levels were not measure in these two trials.
Thirdly, in both studies, not all patients had follow-up testing of testosterone levels. Therefore, dosages of testosterone may have been higher than needed. Supraphysiologial levels of testosterone can cause vascular disease.
Lastly, testosterone can convert to dihydrotestosterone (DHT), which has been shown to enhance early atherosclerosis. The higher the dose of testosterone that is prescribed, the more it is converted by 5 alpha-reductase into DHT.  In these two recent trials that suggest that testosterone replacement increases the risk of heart disease in men, DHT levels were not measured.
Conclusion
Given the plethora of medical studies indicating the beneficial effects of properly prescribed testosterone, one would have to conclude that these two recent medical trials are poorly designed and their conclusion is flawed. Some of the patients did not have repeat testosterone levels measured. Consequently, the patients may have had supraphysiological levels of testosterone. In addition DRT, estrone, estradiol, and RCT levels were not addressed.
Considering the numerous studies that show cardio-protective effects of testosterone replacement, it makes good sense to check levels and replace, if needed, under the controlled supervision by a knowledgeable health care professional.
Dr. Yadven was born and raised in the Bronx, New York. He received his undergraduate degree from Emory University in Atlanta, Georgia and a Masters degree in Molecular Biology from George Washington University in Washington D.C.  After college, Dr. Yadven worked as a marine biologist for the Smithsonian Institute in both Washington, D.C. and the Caribbean.  He then received his Medical Degree and General Surgery training at George Washington University.  Wanting to return to the South, Dr. Yadven completed his Urology Residency at Tulane University in New Orleans, Louisiana. He is Dr. Yadven practices all aspects of general Urology with particular interest in hormonal replacement and metabolism, prostate disease, urinary stone management and minimally invasive therapies. He has developed products for the management of urinary retention resulting in a U.S. patent.
In his free time, Dr. Yadven enjoys photography and digital art, NFL football (he is a huge New York Giants and New Orleans Saints fan), computers, water sports and fun at home with his wife Sharon, his two children Sarah and Maxwell and his family's animal menagerie.
Urology Partners
941-792-0340
www.urology-partners.com