By Amy Hilliard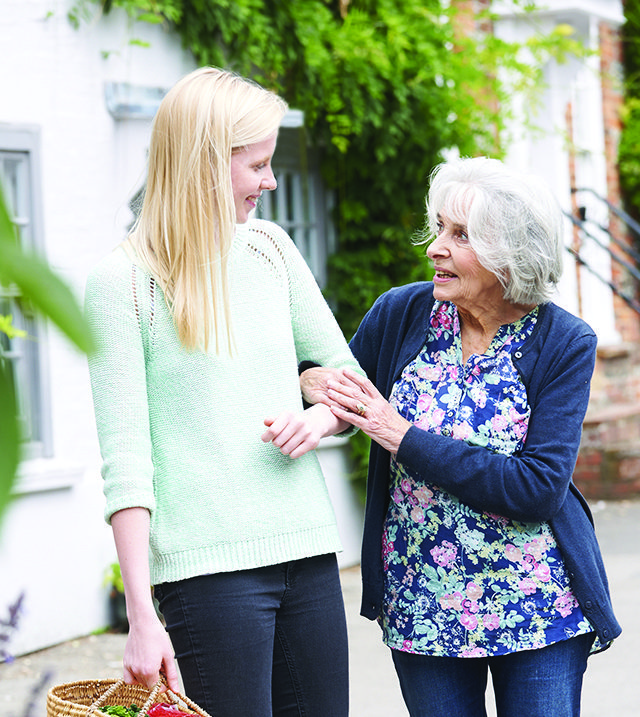 Selecting the right senior living community is one of the most important housing decisions an older adult and/or their families will make. Although an adult child may feel at ease once mom or dad has moved into a community, the thought of being the "new kid on the block" may cause hesitation for seniors who haven't had to move or make new friends in years.
By following a few simple steps, older adults will soon discover that moving to a retirement community can be the beginning of lasting friendships and new interests and hobbies.
Get to know the senior living community before moving in
The staff at most senior living communities understand that transitioning may be an overwhelming time for older adults who may feel outside their comfort zone.
To help ease the transition, communities such as The Carlisle Naples, a luxury resort-style retirement community in North Naples, invite prospective residents and their families to attend and participate in any number of programs and special events planned each day.  Whether it's a fitness class, a musical performance or The Carlisle's annual charity fashion show—the marketing team finds that those residents who have participated in community events prior to moving to the community are quicker to connect.
Participate in community activities
After move-in, another great way to beat the anxietyinducing aspects of a new senior living community is to experience the community through any number of daily activities. Gone are the days when communities simply offered monthly bingo games or weekly shuffleboard contests.
Innovative communities know that today's consumers demand exciting activities that combine their favorite pastimes with their need to remain active and mentally challenged.  Therefore, a full-time activity director is responsible for planning residents' entertainment which may include health and fitness activities, intergenerational programs, cultural events and outings, and on-going educational programs.
Although many senior living communities encourage residents to be as active as they wish and determine their own level of involvement, it is recommended that seniors try to participate in at least one "new" activity each week, especially during the first few months of living at the community. Try a class. Attend a movie or an outing. Opportunities for socialization are endless.
In addition to expanding one's interests, it's another great way to get to know fellow neighbors.
Be patient.  Friendships aren't developed overnight.
Forming a new friendship may make even the most outgoing person a little self-conscious. Remember that it takes time to develop friendships. Don't feel frustrated if your neighbor doesn't' become a close friend instantly. Genuine, long-lasting relationships need to be nurtured and developed over time.
One of the best tips for cultivating new friendships is to sit with a different group of people each evening for dinner. It's also one of the easiest ways to get to know everyone. It's surprising what one can discover about people over a meal.  Perhaps they share a hobby or grew up in neighboring towns.  Senior living communities also do their part to welcome residents to the neighborhood as well. From gift baskets to welcome committees, the staff is there to help make new residents make a smooth transition.
Try viewing the move to a senior living community as another chapter in the book of life. Older adults who maintain positive attitudes find the uncertainty of being in a new place is quickly replaced by the confidence to discover a whole new world of endless possibilities.
Located at 6945 Carlisle Court in Naples, The Carlisle offers spacious one-and two-bedroom residences  including lifetime care and maintenance, weekly housekeeping and flat linen services, basic cable TV, all utilities except telephone, and a complimentary full breakfast plus choice of lunch or dinner in the community's gourmet-style restaurant. For more information about the community, please call 239-221-0017 or visit www.TheCarlisleNaples.com.
The Carlisle, a luxury, resort-style senior living community in North Naples, offers both Independent and Assisted Living lifestyles. Available on a monthly fee basis, the ECC-licensed and CARF-accredited community boasts a full range of services and amenities including 12-hour restaurant dining, housekeeping, transportation and activities. Located on Airport Pulling Road, between Pine Ridge and Immokalee Roads, the award-winning community's lush tropical environment is highlighted with meandering walking paths around three lakes and tranquility gardens. For more information or to schedule a tour, please call Director of Marketing Amy Hilliard at 239-221-0017.