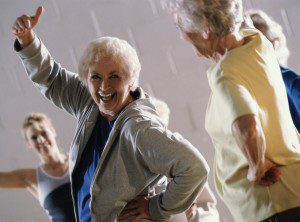 The Hope PACE Centers are a fresh concept in healthcare for aging adults in southwest Florida. Hope PACE, which stands for Program of All-inclusive Care for the Elderly, is a program of Hope HealthCare Services, a community-based agency and Medicare provider that meets the healthcare needs of its participants while allowing them to be independent and live at home.
Hope PACE currently offers services through four Care Centers – in Fort Myers, Lehigh Acres, Naples and Port Charlotte.
Not only do these multi-purpose centers provide healthcare services, but the Hope PACE program also offers activities, nutritious meals and the opportunity for older adults to socialize and make new friends.
"This program is the first in the area and way ahead of other forms of providing care for seniors," said John Strickling, community relations director for Hope PACE. "The baby boomer population is growing, and they are living longer. We can and will meet their needs."
Individuals who enroll get all their medical care through Hope PACE.
"Instead of someone going to various physicians offices throughout the area, we provide all services all in one convenient place at the Hope Care Center," said Center Manager Maggie Magagnos. "Many seniors prefer to live independently at home rather than in a nursing home. We help them do this by providing a very special kind of care."
Each Hope Care Center is designed to serve multiple needs and include fully equipped exam rooms. Medical care at Hope PACE includes laboratory and diagnostic services, as well as care from specialists in cardiology, nephrology, ophthalmology, dermatology, orthopedics, podiatry and more. Occupational, physical and speech therapy are available for those with special needs. Prescription drugs and medical equipment are also provided through the program.
Participants receive transportation to and from the center, where activities are planned throughout the day. Entertainers like musicians and pets will frequently visit the Care Centers. They are fun and active places for seniors to socialize.
Dorothy Barklay, who has come to the center for four months said, "I really enjoy the companionship here. I live by myself and enjoy doing crafts and the entertainment."
"This place is fabulous," said another client, Linda Dukes. "This is an excellent place and it allows me live in my own home and meet people. There is no other place like this in the area."
To be eligible for Hope PACE, individuals must be 55 years of age or older and reside in Charlotte, Collier or Lee County. They must have health problems that would normally qualify them for nursing home care; however, they must be able to live safely in the community with the assistance of Hope PACE.
Hope PACE is free of charge for those who have both Medicare and Medicaid. For those who are Medicare eligible only, there is a fee. Private pay is also accepted.
For more information, call 855-454-3102 and ask about the Hope PACE program or visit HopePACE.org.