By Tara Moser, LCSW, RPT-S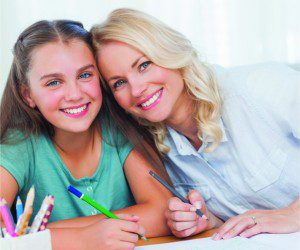 We hear about season kicking in each Fall through Spring, but an often overlooked mental health change in Southwest Florida is the "Back to School" season. No matter who you are, the schools starting back in session impact your life.
What does it mean for school to be starting back in session? Schedules are changing. Drive times are longer, patience runs thinner, and life seems to speed up. Who is back to school? Why does it take so much longer to get to work? Where did all these kids come from?
For parents, grandparents, teachers, and other important figures in children's lives, time changes. School hours now dictate when and where your family can be places and who will need to help accommodate.
For children, it is a day of learning by a new adult in their lives. Classrooms full of friends, acquaintances, and avoidances. Kids learning to differentiate who to trust, who to play with, and who to learn with.
How do you overcome the back to school blues? Don't overschedule. Remember your priorities. Share responsibilities. Car pool. Take time to breathe.
How do you focus on the back to school excitement? Celebrating new beginnings, new relationships, and new opportunities. As a family, find out how each of you can get involved in areas of the school that will help you grow as a family. Can one parent volunteer in classrooms, but a grandparent can donate items to a school fundraiser?
School is a required part of growth and development, yet causes intense stress on the schedule of all individuals. By planning ahead and knowing what our needs are, we are able to maintain a stability in life that creates a happier and heartier community.
Start talking today about what your household can do this school season to plan ahead and put family first! Embrace the new family of friends you gain with each new school year.
Tara Moser, LCSW, RPT-S specializes in working with children, adolescents, and families. She has a Master's Degree in Social Work from the University of Central Florida, is a Licensed Clinical Social Worker in the State of Florida (#SW8379), and a Registered Play Therapist Supervisor through the Association for Play Therapy. Tara also specializes in Play Therapy with children 2 -18 years old, as well as incorporates pet-assisted play therapy into some of her clinical work utilizing her two dogs Abbey and Bode.
Tara has worked in a variety of therapeutic roles including foster care, non-profit family counseling, non-profit individual counseling, elementary school based counseling programs, adolescent drug prevention/intervention, behavioral therapy with autism, domestic violence counseling, and supervised visitation, in addition to her private practice.
Tara's counseling approach is client centered in that each session is unique to meet the client's needs and utilizes tools that are most effective for the client such as play, music, pets, and art. More often with the younger children, non-directive and directive modalities of play therapy are utilized. Cognitive-behavioral approaches and family system approaches are also utilized.
Learn more on our website at
www.deltafamilycounseling.com
Tara Moser, LCSW, RPT-S
239-540-1155