By Timothy Blend, MD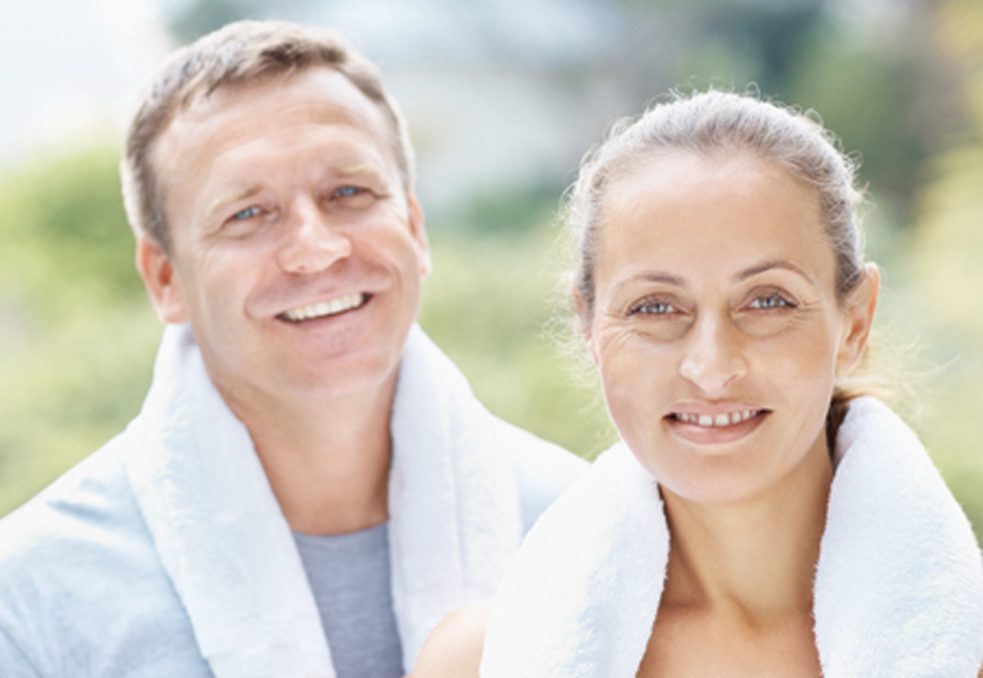 The combined 50 years of clinical experience, extensive research and proven patient results of The Blend Institute co-founders Tim Blend, MD and Kim Blend, ARNP have been integrated to formulate The B.L.E.N.D. Method.  It is a unique, science based model that works to optimize biochemical individuality, helping patients achieve optimal physical and mental health.
Practitioners work closely with individuals to understand each client's health history and current health challenges.  Basic lab work and specialty lab test results are thoroughly analyzed. All patient data is utilized to identify individual imbalances.  Aside from basic lab results, monitoring the following lab studies helps our clinicians understand how our patients are feeling and improving as we work together toward improved health.
Some of the lab tests we closely monitor include:
Adrenal – individual 4 point cortisol and DHEA levels give us an estimation of your body's ability to respond to acute stressful situations. The manner in which you deal with daily stressors is as important as the quantity of cortisol your adrenals are able to secret for a given situation.
Neurotransmitter –neurochemicals found in the brain which have a profound impact on mood, sleep-wake cycles, the peripheral nervous system, energy and performance. Examples of some neurotransmitters that we test are norepinephrine, dopamine, serotonin, GABA and PEA.
Thyroid – a complete panel to ensure your thyroid metabolism is optimal for maximal daily functioning especially regarding weight changes and motivation.
Sex Hormone – Testosterone, Estrogen, DHT in men  & Estrogen, Progesterone and Testosterone in women are the main hormones involved in daily activities.
Growth Hormone – IGF-1, a major hormone involved in growth, repair, and overall health. This hormone is actually the last hormone that should be treated. It is essential that all other hormonal imbalances be corrected before adding HGH or any growth hormone stimulant.
The B.L.E.N.D. Method is a process unique to the Blend Institute and difficult to duplicate. The acronym B.L.E.N.D. stands for the following:
B. Represents the balance of our bio chemistry that is needed to feel as good as we can. The metabolic processes that drive our bodies on a daily basis are assaulted by our own environment, depleted from overuse and stress or lack of appropriate nutrients.  It is manifested by symptoms presumed to be part of the aging process like fatigue, weight gain, poor sleep, diminished strength and endurance, cognitive decline, decreased sex interest, mood disorders and the need for new or additional medications.
Body composition, another component of "B", represents body fat, which is related to health in general. Numerous studies in our current medical literature describe the adverse effects of visceral fat on inflammation and on our overall state of health.  The balancing of these metabolic processes will help bring down body fat and improve body composition.
L. Lifestyle change is often necessary when working to return to or maintain excellent physical and mental health.  Counseling or life coaching can be a key component to helping one successfully transition to that better balance point in life.  Whether it's integrating new work habits, exercise routines, vitamin or hormonal supplementation, our staff is dedicated to helping patients make the needed lifestyle changes to get on the right track and stay there.
E. the Endocrine system is vital to age management and feeling at your best.  It encompasses the hypothalamus-pituitary-adrenal axis, whose functioning can be measured.  The thyroid gland, another component, is often neglected and under treated.  The ovaries in women and the testes in men, who's output of hormones declines over time; some sooner than others.  The pancreas and insulin secretion are a part of this system.  These effect glucose and metabolism and all the associated risks due to elevated sugars.  Not everyone needs all their endocrine glands managed, but they should have them evaluated at least once to assess their overall function.
Cortisol, which is secreted from the adrenal glands throughout the day and night at different levels has the greatest impact on how we feel.  Cortisol also impacts functioning of all our hormones and neurotransmitters at some level.  Rarely does someone feel better until their adrenals are releasing cortisol appropriately.
N. the Neuroendocrine system, specifically neurotransmitter evaluation and treatment, all of which have a profound effect on all the symptoms mentioned previously. The excitatory and inhibitory molecules are measured, evaluated in the context of your bio identical uniqueness and if needed, treated with nutritional neuromodulation.  This evaluation is particularly useful when focusing on psychiatric symptoms such as anxiety, depression, insomnia, etc… but are also integral in optimizing the other endocrine systems such as thyroid, adrenal and sex hormones.
Another "N" component is Nerve Express test, which is a measure of your autonomic nervous system. The autonomic nervous system is composed of both the sympathetic and parasympathic nervous system, and innervates every organ system.  It allows us to objectively follow your overall improvement based on our treatment protocols.
D. Detoxification can often be one of the first processes needed to take place in order to balance the whole body.  The detoxification process can take many forms, from the simple removal of (one or multiple) medications that may be doing more harm than good, to a personalized GI detox involving scientifically proven methodical use of herbals, vitamins and medical foods.  At times specific IV (intravenous) formulations are used to help remove or replenish nutrients found to be in excess or depleted.
Dr. Blend and the health team at the Blend Institute are experts in nutrition and metabolism.  By carefully monitoring and analyzing test results, and by collaborating with patients the multi-disciplinary health team develops a carefully devised plan of action to address the root causes of individual health challenges and protocols that work to alleviate or significantly improve physical symptoms enabling patients to better manage total health, wellbeing, metabolism and weight. By following the B.L.E.N.D. Method's personalized, detailed approach, countless patients have discovered and achieved their optimal health.
Tim Blend, MD, is the Medical Director at The Blend Institute.  He has been practicing medicine for over 30 years and has an extensive background in both traditional and alternative healthcare.  Dr. Blend is a graduate of Ross University Medical School.  He completed his Internal Medicine residency at Downstate Medical Center & Kings County Hospital.  Dr. Blend was a fellow, instructor and attending physician at both Bellevue Hospital and NY University Hospital Dept. of Emergency Medicine.  In 1993 he and his family move to Bradenton, FL where he joined the Manatee Memorial Hospital Emergency Medical team.  Dr. Blend still practices 1 day at week in the Manatee Memorial ER and assists in the clinical training of LECOM medical students. In addition to being board certified in Internal Medicine, Dr. Blend is a board certified Nutritional Specialist and has completed a fellowship in Anti-Aging and Regenerative Medicine through the American Academy of Anti-Aging and Medicine.
Kim Blend, ARNP, is the Mental Health Director at The Blend Institute.  She is a graduate of the University of Vermont with a Bachelors of Science Degree in Human Nutrition and an Associate of Science degree in Nursing.  She has also earned a Masters of Science in Nursing degree with a specialization in psychiatry from the University of South Florida.  Kim is a national board certified nurse practitioner.  Over the last 10 years Kim's focus in her private practice work combines her nutrition background with her traditional psychiatric treatment practices, including psychotherapy and psychiatric medication management.  Her expertise in bio chemical diagnosis allows her to provide patients with targeted, natural treatment options as well as pharmaceutical options.  Kim is also a national speaker on the topic of neurotransmitter testing and amino acid treatment and often travels teaching other clinicians on the utility of neurotransmitter testing and efficacy of amino acid therapies.
The Blend Institute is an age management medical practice that provides a blend of specialties to help individuals achieve and maintain optimal physical and mental health.
www.blendinstitute.com
1911 Manatee Avenue East, Suite 102, Bradenton FL  34208