By Yollo Wellness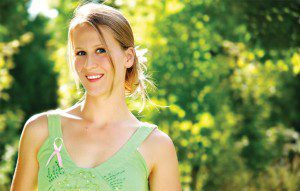 The U.S. Food and Drug Administration (FDA) has approved HBOT to treat more than a dozen health problems such as decompression sickness, carbon monoxide poisoning, gangrene, brain abscess, and injuries in which tissues are not getting enough oxygen.
Hyperbaric oxygen therapy is a treatment that involves providing the body with extra oxygen. 'Hyper' means increased and 'baric' relates to pressure. In HBO therapy, pure oxygen is given to patients in chambers known as hyperbaric oxygen chambers.
HBO therapy can help in a number of different situations where body tissues have suffered from a decrease in oxygen levels. These include:
decompression illness ('the bends')
severe carbon monoxide poisoning
smoke inhalation
chronic wounds and some infections
wound healing after reconstructive surgery
radiation necrosis (body tissue dying off after radiotherapy treatment)
acute blood loss where a blood transfusion is not possible (for Jehovah's Witnesses, for example)
relief of symptoms in multiple sclerosis
sports injuries
diabetic foot ulcers.
Oxygen is carried around the body by the blood. Breathing in 100% (pure) oxygen under increased pressure (HBO) allows extra oxygen to be taken up by the bloodstream and dissolved at a far greater rate than normal. This extra oxygen can help where healing is slowed down by infection or where blood supply is limited by damage to the tissues.
HBO therapy:
assists healing by raising tissue oxygen levels to normal in areas where they are reduced through illness or injury
encourages new blood vessels to grow and carry additional blood
increases the ability of the body's defense mechanisms to fight infection and kill bacteria
helps reduce any swelling that may occur around the area.
Oxygen Levels and Cancer Cells
The link between oxygen and cancer is clear. In fact, an underlying cause of cancer is low cellular oxygenation levels. In newly formed cells, low levels of oxygen damage respiration enzymes so that they cells cannot produce energy using oxygen. These cells can then turn cancerous.
Low oxygen levels in cells may be a fundamental cause of cancer. There are several reasons cells become poorly oxygenated. An overload of toxins clogging up the cells, poor quality cell walls that don't allow nutrients into the cells, the lack of nutrients needed for respiration, poor circulation and perhaps even low levels of oxygen in the air we breathe.
Cancer cells produce excess lactic acid as they ferment energy. Lactic acid is toxic, and tends to prevent the transport of oxygen into neighboring normal cells. Over time as these cells replicate, the cancer may spread if not destroyed by the immune system.
Recent research has found that an effective way to support the body's fight against cancer would be to get as much oxygen as you can into healthy cells, and improving their ability to utilize oxygen. Raising the oxygen levels of normal cells would help prevent them from becoming cancerous.
JANUARY EventS!
7TH RESOLUTION WEIGHT LOSS- FREE Live Cell Digestion Analysis, Free Consultation with Dr. Headley Naturopath MD,
FREE LA Fitness Pass PLUS $20.00 off Phentabz! Must Call for appointment.
14th TOP "5" WEIGHT LOSS SUPPLEMENTS PLUS A MEAL PLAN DESIGNED FOR YOUR SPECIFIC NEEDS!
Dr. Headley will discuss 5 products to help you lose weight naturally. FREE DVD on how the foods you are eating such as chicken and lettuce could be causing you to age quickly and cause free radical damage.
RSVP 3:00- 4:00 pm.
28th TEN SUPPLEMENTS EVERY MAN AND WOMAN SHOULD CONSIDER.
RSVP 10:00 – 11:00 am
FEBRUARY
4th FOOD PLANS DESIGNED ESPECIALLY FOR YOU- Lose weight, maximize performance, reduce inflammation, optimize your health! RSVP 3:00 – 4:00 pm
18TH COMPLIMENTARY CONSULTATION WITH DR. HEADLEY ABOUT SUPPLEMENTS
12:00-4:00 pm
25th HYPERBARIC OXYGEN FOR
COSMETICE PROCEDURES TO ENHANCE RESULTS & RECOVERY!
RSVP 10:00 – 11:00am
5237 Summerlin Commons Blvd Fort Myers, FL 33907
(239)275.0039
See our ad on page 4 for location.
www.YOLLOWELLNESS.com