By Laura Kitay –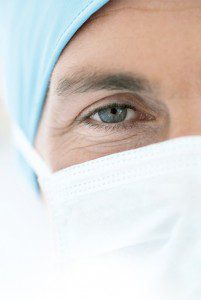 Historically, securing a health insurance policy could have been difficult for you if you have a pre-existing condition. If you have a pre-existing condition, you may have been declined for coverage, or offered a policy with an increased premium or exclusion riders that eliminate coverage for pre-existing conditions.
But all of this is changing in 2014…
The Affordable Care Act (ACA) makes individual health insurance guaranteed issue as of January 2014. So what does this mean for you? This means that medical history will no longer be a factor in determining your coverage, or how much the policy will cost you. Nobody will be declined for coverage based on a pre-existing condition.
Insurance is a necessity and will be required by law in 2014.
The rumors are true. As of 2014, you are required by law to have health insurance or pay a penalty. If you're going to be paying money anyways, might as well have the health insurance to go with it. So you've made the smart decision and are going to get health insurance. How do you get it Health Insurance will only be available during a certain window.
You have a six month window to decide which health insurance suits you best: October 1, 2013 to March 31, 2014, if you're not on Medicare. If you're on Medicare, you only have until December 7, 2013 (that's ironic, the day that will live in infamy).
Here's where I come in.
Whether you're already insured, have group coverage, on medicare, or have never thought of being insured, I can help. If your current insurance is good, I'll tell you; if it's not, I can make it better.
My agency represents almost every health insurance company in the state of Florida. We even do homes, cars, and toys, oh my! We have enough experience in our agency that our experience could be on Medicare (that 65 years, if you weren't sure).
I will do everything I can to help you, but here is where you come in. Email me, call me, send me carrier pigeon. I'm ready to review your insurance.
Laura Kitay
941.321.4300
laura@aiaswfl.com
Adams Insurance Agency
www.aiaswfl.com