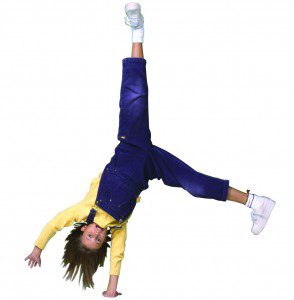 While we work hard to make sure that each decision we make is related to these main values, we also would like to encourage these same decisions to be made within our community.  We are a part of the Safe and Healthy Children's Coalition of Collier County (SHCCCC) and support their efforts in 95210BF campaign.
The 95210BF signifies 9 hours of rest a day, 5 servings of fruits and vegetables daily, 2 hours or less of screen time, 1 hour of physical activity, and 0 sugary beverages and tobacco use. The letters BF at the end stands for Breast Feeding for the first year of life.  August is National Breastfeeding Month and the best foundation for youth development and healthy living!  Even if you do not have any children or your children have grown and may feel as though this topic is not for you, we hope that you'll take a few minutes to understand why it is so important to bring attention to the importance of breastfeeding.
Breastfeeding has dual benefits for both mother and child.  The mother will see a quicker recovery from delivery and also a return to her pre-pregnancy weight faster than a mother who does not choose to breastfeed.  Babies who are breastfed take on mom's immunity, have lower rates of obesity as they develop, and may help them avoid developing allergies.  While new moms may be concerned about breastfeeding, they can seek the support before they deliver their baby through their local health care provider.  Most hospitals offer a lactation consultant who can assist with any complications that may arise during breastfeeding the infant.
If you are part of the population who no longer have small children, or do not have children at all, you may be wondering why this article relates to you?  Other than understanding the benefits to both mom and infant, it is helpful for you to be supportive of new families who are beginning or continuing their journey.  Breastfeeding is a time consuming, yet rewarding and cost effective, way to nourish your child.  Being a supportive friend, family, or coworker is important.  Having a healthy baby and healthy mother is something we all want whether the family is ours or not.  While friends and families tend to be more supportive of breastfeeding, we still have a way to go in the workplace.  It is required by law to provide a place for a nursing mother to pump her breast milk.  It is also helpful to have a supportive and encouraging work environment.  Babies are only little for so long, and the breastfeeding time frame is small in relation (possibly up to a year).  In the grand scheme of things, working for a company who supports a woman's desire to feed her child naturally, pass on her immunity, and hopefully alleviate sick days for both her and her child leads to greater productivity!
As the child and the family grow, the Y is the place for them to be!  We are family focused.  We offer swim lessons for babies as small as 6 months old and a child watch facility that is kid friendly so Mom and Dad can enjoy a few hours out with Mom's Morning Out, or enjoy some time for themselves to keep improving their healthy living with exercise.  For more information on how we can help your family stay active and healthy please call us at 239-597-3148 or email bjameson@greatnernaplesymca.org.  For more information on 95210BF please contact the Safe and Healthy Children's Coalition of Collier County at www.safehealthychildren.org.
Greater Naples YMCA  |  5450 YMCA Road, Naples, FL 34109  |  (239) 597-3148