By Steven J. Gibbs, Esq.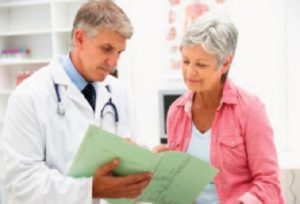 Understandably, most people don't view end-of-life medical treatment as a particularly pleasant topic to consider. After all, choices about end-of-life care are some of life's most sobering decisions. But there are some very important reasons to think about these subjects in advance.
When you're calm, in good health, and not under the stress of an emergency situation, you can make an informed, reasoned decision after weighing your options. And, just as importantly, when you reach the point where a choice must be made, you might no longer be capable of deciding for yourself. This is the backdrop of why living wills and other advance directives in Florida (or wherever you reside) is a critical part of your overall estate plan.
What Are Advance Medical Directives in Florida?
Advance directives are legal documents setting forth your wishes, should you ever become unable to communicate, concerning certain vitally important matters. The concept is similar to a last will and testament in Florida except that, instead of saying what will happen to your property, you're declaring your preferences about subjects like when you want life support, who can make healthcare decisions for you, and what will happen to your final remains. By making your wishes known ahead of time as part of your estate planning process in Florida (or wherever you reside), you can eliminate the potential for confusion or uncertainty down the road.
Florida law recognizes three basic forms of advance directives: living wills, healthcare surrogate designations, and anatomical donation elections. To be effective, the decisions need to be made in writing according to specific statutory requirements. Each type of advance directive serves its own purpose, and an individual can opt to execute whichever directive he or she chooses, all three, or none at all.
Florida Living Will
Living wills identify the types of medical treatment you want, or do not want, if you become incapacitated. Commonly, living wills announce whether an individual wants to be kept on life-support and under what circumstances. You can enumerate specific death-delaying procedures which you want treating physicians to employ, or to not employ, if you have suffered brain injuries, are stricken with a terminal medical condition, are in a coma, or are similarly incapacitated. A treating physician presented with a living will must either comply with the instructions or transfer the patient to another physician.
In Florida, a living will must be signed by the person making the declaration while he or she is mentally competent, and the document must be witnessed by two adults, at least one of whom must not be the declarant's spouse or blood relative. Florida also recognizes living wills executed in other states as long as the document complies with the laws of the state in which it was executed.
Similar to living wills, Do Not Resuscitate Orders (DNRO) – written directions to health- care providers requesting that cardio and/or pulmonary resuscitation not be performed on the patient – are also valid under Florida law.
Living wills allow for control over the precise medical care you will receive if you are ever in a critical state, relieving family members of a heavy burden. However, it's impossible to anticipate every possible scenario. In some circumstances, it is preferable to empower someone you trust to make important healthcare decisions on your behalf.
Florida Designation of Healthcare Surrogate
A designation of healthcare surrogate (also referred to as a "medical power of attorney" or "medical POA") is a document authorizing another person to make important medical decisions on your behalf. The designation can provide specific instructions to the healthcare surrogate about the declarant's wishes so that it functions similarly to a living will, or it can be worded more generally to allow greater discretion. A medical POA can require a formal finding of incapacity by a physician prior to becoming effective, but it does not have to.
If no designation of healthcare surrogate is in place for an incapacitated individual, a court appoints a guardian to make healthcare decisions, usually a close relative. The advantage to making the election in advance is that you can choose someone who you trust, who you know understands your beliefs and wishes, and who makes good decisions under pressure. It's important to speak with a potential surrogate ahead of time to avoid any uncertainty and to make sure he or she is willing to undertake what amounts to a very big responsibility. Medical POA's often include an alternate surrogate in case the designated individual is unavailable to perform the duties.
To serve as a healthcare surrogate, a designee must be a mentally competent adult. Spouses and close family members and friends are the most common choices. Importantly, a surrogate cannot be a witness to the document making the designation. There is no requirement that a Florida resident's healthcare surrogate reside in Florida, but he or she should live close enough to be available on short notice if necessary.
Like a designation of healthcare surrogate, a durable power-of-attorney in Florida ("durable POA" or sometimes just "POA") empowers another person to make important decisions on the declarant's behalf. However, a durable POA provides more general authority and can include financial and legal decisions in addition to medical decisions. Durable POA's can be particularly useful in periods of extended debilitation because they allow the designee to pay bills, file tax forms, and communicate with government agencies on behalf of the person who grants the power.
HIPAA Privacy Laws and Florida Advance
Medical Directives
Advance directives an important protection document related to HIPAA privacy laws because they name the person who must be provided with the full extent of private medical information. Additional people can also be authorized to receive medical information in a separate HIPAA release document in Florida; however, it is critical make sure that the designated healthcare surrogate is authorized. The Designation of Healthcare surrogate document can accomplish this important objective.
Florida Anatomical Donation Elections
When you make an anatomical donation, you are consenting to a contribution of your physical remains toward others' healthcare or toward medical research. This can be organ or tissue donation for use in transplants to a needy individual or donation of a body for use in medical training and research. Florida allows organ-donor elections to be made on the donor's driver's license or through online registration.
As with other advance directives, anatomical donation elections must be made by mentally competent adults. However, minors between ages thirteen and seventeen can register as organ donors with parental consent. Decedents whose cause of death was a crushing injury or highly contagious disease are not eligible for donation.
In Florida, anatomical training and research is managed by the Florida Anatomical Board. Research is primarily conducted at the Universities of Florida, Miami, and Central Florida medical schools. After death, a donor's estate or next of kin is responsible for the cost of preliminary embalming and transportation to the research facility. After research is completed, bodies are cremated and returned to the families. Alternatively, the Anatomical Board will arrange to have ashes spread over the Gulf of Mexico.
Advance directives are often completed as part of doing Florida trust and estate-
planning process or upon a medical diagnosis likely to lead to incapacity. Anyone who executes an advance directive should make multiple copies, keep the original in a safe, secure place, and tell family members where the document is stored. It's also helpful to provide copies to regular healthcare providers so that they have the information readily available if it becomes necessary. An experienced Florida estate-planning attorney can provide you with more information as to what is necessary to create a valid advance directive and the best way to ensure that your wishes are carried out.
Steven J. Gibbs is a trust and estate planning attorney who provides complete Estate Planning, Trust Planning, Business Planning, Asset Protection, Elder and Medicaid Planning, Real Estate, Probate and Trust Administration legal services in Florida and California. Steve's main offices are located in Fort Myers, Florida, and San Juan Capistrano, California. Estate planning legal services are provided statewide in these locations.
The Gibbs Law Office was founded by Steven Gibbs in January 2009 upon the commitment to provide client-centered legal services.
Steven Gibbs founded the Gibbs Law Office in January 2009, committed to providing client-centered legal services.
Steve as he would rather be called, is not your typical attorney. If you appreciate the staunch egotistical mannerism of most firms, you will be delighted with Steve's unpretentious approach to educating and then assisting his client. Instead of giving you his complacent and lofty ideas, he would rather pursue your expectations with professional conversation about resolving your concerns under the Law. It's your life and it's his job to make your legal expectations come true while using years of his guidance and knowledge.
Steve was admitted to the Minnesota Bar in 1999, the Florida Bar in 2007 and was admitted to the California State Bar in 2014.
Along his career path, he was an associate attorney for an insurance defense law firm; an in-house real estate negotiator for Target Corporation; and corporate counsel for Civix, LLC and Vice President for North American Properties where he was responsible for various real estate transactions, including legal issues and negotiating unresolved business issues. Prior to opening Gibbs Law Office, PLLC, he was an associate with the firm of Roberts & Engvalson, P.A. where he gained his knowledge of trusts, estate planing and Wills. He opened his own firm in 2008 and now focuses on laws that will enrich the needs of his clients throughout their lives and those of their children. The firm has developed a practice dealing only with Trusts and Estate Planning, Wills, Medicaid Planning, Elder Law, Real Estate, Business Law and Probate.
Quoting from Steve "I decided to practice in areas that families will need as they progress down life's path. To help them with a solid foundation that will carry them throughout there lives is a rewarding experience for me and my staff."
Gibbs Law Office, PLLC
8870 Daniels Parkway, Suite 101
Fort Myers, Florida 33912