By Cyndi Yag-Howard, MD, FAAD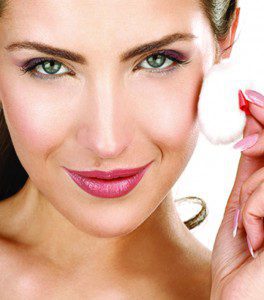 Have you ever looked at your face, neck, arms, legs, hands or chest and wondered,  "Is there anything that I can do to maintain, restore, or refresh my skin?"  If so, then you want to learn more about what the Sciton laser at Yag-
Howard Dermatology Center can do to improve your skin's appearance, reduce unwanted fine lines and wrinkles or hair, build collagen, or minimize scarring.  Laser treatments transmit light deep into your skin layers where it can help your body's natural ability to fight the signs of aging.
There are plenty of different laser platforms we could choose for our patients. We believe the Sciton laser is best for our patients as it delivers excellent results both safely and predictably.
Healthy, attractive skin provides a foundation for the rest of your appearance. Sun damage, wrinkles, dark spots, or scars affect all of us at some point, and reversing these signs of aging can be a challenge with cosmetics alone.
What Can Lasers Do For Me?
• Remove unwanted redness and reduce flushing.
• Dramatically reduce wrinkles around the mouth,
eyes and cheeks.
• Virtually erase sun-induced brown spots and
acne scars.
• Smooth "hills and valleys" caused by scars.
Broadband Light (BBL) Therapy
The BBL is the most advanced pulsed light system available.  One to three treatments treat redness and brown spots effectively and quickly with very little downtime.  Quarterly treatments as part of the Forever Young protocol keep skin looking healthy and young by stimulating your DNA to produce collagen and elastin.
Other Laser Treatment Options
ProFractional and Laser Resurfacing allow us to penetrate or remove the damaged layers of skin and promote new, healthy skin growth, dramatically improving the skin's appearance after treatment. There's little downtime involved, and best of all, these improvements will last — like you've given your skin a fresh new start.
MicroLaser Peels
MicroLaser Peels done with the Sciton laser are extraordinarily precise. They remove the surface skin
layer, the epidermis, to give you fresh skin that will transform your appearance. This Micro Peel is intermediate in depth of treatment between microdermabrasion and full laser skin  resurfacing and can treat a wide variety of skin conditions, such as:
• Fine wrinkles
• Scars from old injuries
• Acne scars
• Sagging skin
• Uneven pigmentation, such as age spots
• Blotchiness
Full Face Resurfacing
If you would like to take anywhere from five to fifteen years off your facial appearance, a full face resurfacing with the Sciton laser would be a good choice. This is a deeper treatment than a MicroLaser Peel, so it requires about a week of recovery time. However, the results are also more dramatic.
Like dermabrasion, laser skin resurfacing removes the damaged skin surface and stimulates the growth of new skin reducing or removing fine lines and wrinkles, scars, blotches, and some pre-cancerous lesions.
Laser Hair Removal
Sciton BroadBand Light sets new standards for hair removal. The gentle treatment is non-invasive, comfortable, efficacious, and tailored just for you!
In a few easy treatments, you can reduce or eliminate the unwanted hair under your arms, in the bikini area, or on the back or chest.  Say goodbye to shaving!
Advantages of Sciton Laser Therapy
• Protects your skin from heat damage. The Sciton Profile Laser sends its beam through a cooling plate of sapphire, which protects your skin from heat more effectively than most other lasers.
• More thorough results. The laser pulses are sent not by manual movement, but via a computer-controlled scanner. This creates the exact amount of overlap desired to ensure thorough, balanced treatment.
• More consistent results. The laser sends its pulses in a certain pattern that makes sure every tiny part of the skin is treated, each pulse being delivered at a different time from the neighboring ones. This separates the heat of each pulse, preventing any build-up.
• Faster treatment time. The fact that the laser has two light sources means that one can fire while the other one recharges, which speeds up the procedure.
To learn more about your laser treatment options, call Dr. Yag-Howard's office at 239-529-DERM. During your first skin care consultation, we will listen to your goals and concerns and help you determine the best treatment to achieve clear, beautiful, smooth, younger-looking skin.
The Sciton laser treatments allow us to help you reach your goals and bring your inner beauty to the surface.  Call 239-529-DERM today to schedule a laser consultation with our medical staff.
Yag-Howard Dermatology Center
239-529-DERM