Non Surgical Procedures Options To Relieve Pain
By Physicians Rehabilitation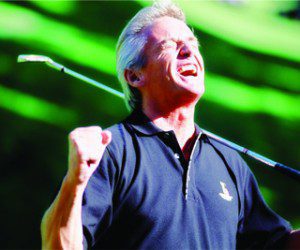 Physicians Rehabilitation specializes in relieving knee, back, and neck pain through the least invasive non-surgical  methods known in the modern medical field. Physicians Rehabilitation physical therapists design a unique program for each patient that requires two or three sessions a week.
Committed to alleviating your neck or back pain using Physical Therapy and Spinal Decompression and knee pain, without surgery utilizing specialized Physical Therapy and the latest developments in knee treatments, implementing specialized individual care plans designed to fit every one of their patients.
They Offer Natural, FDA Approved, Drug-free treatments to relieve your pain. Long-lasting, non-surgical options for relief that you deserve.
Physicians Rehabilitation provides an alternative to joint replacement that involves injecting hyaluronic acid, a substance naturally found in the synovial fluid of joints. As we age, the acid degrades, becoming thinner and less viscous.  They replace the fluid in the knee and combine that with physical therapy, strengthening the muscles around the knee and in the legs. Their goal is that by end of the period, the patient will be pain free and mobile, able to return to the things they like to do, be it golf, tennis, walking,  or gardening. Relief from pain is a goal all patients that suffer with chronic pain want to achieve. Physicians Rehabilitation specializes in doing just that . At Physicians Rehabilitation they help all their patients escape their pain that seems to control their lives.
Back Pain
At Physicians Rehabilitation they also help people who suffer with chronic back pain using a treatment called VAX -D.
What is VAX-D and how does it work?
VAX-D is a non-invasive medical technology that stretches the spine and decompresses the spinal discs. VAX-D treatment is able to reduce the pressure within the spinal disc, thereby relieving the stress on inflamed and pinched nerves. In short, VAX-D breaks the cycle of pain caused by bulging and degenerated discs, and other spine related disorders, by eliminating nerve compression. By removing the cause of back pain, the body is allowed to naturally heal.
What spinal conditions can be treated with VAX-D?
. Herniated Discs
. Degenerative Disc Disease
. Sciatica
. Spinal Joint Arthritis
. Work-related Injuries
. Sports-related Injuries
. Post Surgical Patients
VAX-D works by reducing the pressure within the discs, not to zero, but to negative levels! No other device has been shown to reduce the disc pressure to these desired negative levels. It is this negative pressure that causes the disc bulging or to decrease in severity. This in turn reduces pressure on the VAX-D is easy, convenient and painless.
It is non-invasive so it does not have the pain, risks and complications that are associated with surgery, injections, and anesthesia. Patients will require an MRI prior to treatment to make sure no other serious conditions are causing their pain. Once treatment commences, many patients experience relief of their pain during the first several treatment sessions spinal nerves, which ultimately leads to less or no pain.
Neck Pain
If you suffer from neck pain you are not alone, as many people suffer from neck pain for many reasons. There are a number of triggers that can provoke your neck pain such as, a bulging disc, arthritis of the neck, trauma or an injury, worry and/or stress, improper sleeping positions, and overall poor posture on a daily basis whether sitting, standing, or laying down.
Among these common, everyday causes for neck pain, there is also the pain caused by traumatic events like auto accidents, such as whiplash; natural causes such as scoliosis; and also by osteoporosis. The pain may start with what most people call a "crick" in the neck that may progress into a painful, debilitating condition. If that neck pain becomes severe and it lasts for a long period of time,  then it becomes chronic pain that needs urgent medical attention.. You can avoid expensive and painful surgery.  Come see  and learn what type of treatment you are a candidate for.
Knee Pain
Billions of dollars have been spent in research and development in attempts to curb this pain. After careful study and several trials the FDA cleared a non-surgical treatment aimed at helping those with knee pain. This new treatment is a high tech answer for all those who think that surgery, dietary supplements and prescription medications are the only option to eliminate knee pain.
Do not put yourself through surgery if it can be avoided!  Physicians Rehabilitation  has helped hundreds of people who were told that surgery was the only answer. With 5 Florida locations in Ft.Myers, Naples, Port Charlotte, Sarasota and Summerfield (The Villages) Physicians Rehabilitation goals are to identify the source of your pain, promote healing and eliminate your pain.
They begin by giving you a thorough examination and quickly address outward symptoms of pain, such as inflammation, while gathering medical history and evaluating your symptoms to get to the root of your pain and dysfunction.
Their therapists have found that these advanced technologies, along with a specialized physical therapy program specific to the individual condition, makes for extremely successful pain relief treatments.
239-687-2165 | www.PhysiciansRehabilitation.com