With Nadia A. Kazim, M.D., F.A.C.S. –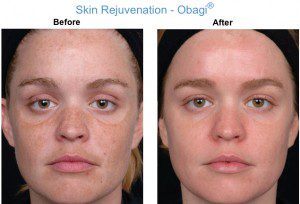 Many of us still are searching for the Fountain of Youth. We go to all extremes to look younger.
Plastic surgeons and other skincare specialists now recognize that the loss of facial volume is one of the key factors in early signs of aging, rather than just treating wrinkles. Men and women in their 40s and 50s are seeking to restore a more youthful look. They are becoming less likely to get cosmetic surgery and opting instead for injectable treatments.
If you have considered facial plastic surgery whether to change the shape and contour of your face or rejuvenate your face by removing lines and wrinkles Dr. Kazim can help you reach your cosmetic goals. She specializes in eyelid and facial plastic surgery. She is a board certified ophthalmologist.
Botox®
Botox® is a popular, non-surgical in-office cosmetic treatment for facial rejuvenation. Years of squinting, concentrating or frowning can cause your skin to wrinkle. As your skin becomes less elastic over time, these wrinkles can become more permanent. Botox® is used to relax these muscles and give a more youthful, natural appearance.
Obagi® Products
Obagi® products are designed to minimize the appearance of premature skin aging, skin damage, hyper pigmentation, acne, and sun damaged skin. All ages. All skin types. There's an Obagi® product for everyone. Dr. Kazim uses Obagi® products as a conditioning and enhancing system to the road for healthier skin.
Nu – Derm
Clinically proven to help correct and improve signs of skin aging, our #1 skin care system is specially formulated to transform your complexion for beautiful, healthy-looking skin. The Nu-Derm System is an anti-aging therapy that penetrates below the skin's surface to transform skin cell functions at the cellular level and correct the damage within…
revealing healthy, younger-looking skin.
Nu-Derm is ideal if you have:
. Age spots
. Fine lines and wrinkles
. Rough skin
. Skin laxity (loss of elasticity)
. Erythematic (redness)
. Shallowness (yellowish complexion)
. Hyper pigmentation (discoloration)
Obagi ELASTIderm:
Finally! A one-of-a-kind eye product that really works to rebuild the appearance of youthful eyes. The ELASTIderm Eye Products line includes Eye Cream, Eye Gel, and Complete Complex Serum, helping to revitalize the skin around your eyes with clinically proven ingredients. See the resilience right before your very own eyes.
Complete Complex Serum
This serum can be used before or after eyelid surgery. A targeted serum that helps refresh the delicate skin around the eyes with soothing, innovative roller ball technology and clinically proven ingredients:
– Bi-mineral complex: for tighter, smoother-looking skin around the eyes
– Caffeine: reduces the appearance of under-eye puffiness
– Soothing innovative roller ball technology:
optimizes the delivery of the serum for firmer,
youthful-looking eyes.
JUVEDERM® Facial Fillers
Juvederm® is an injectable gel which is the first and only filler FDA-approved for deep injection in the cheek area to correct age-related volume loss. It gives you a subtle lift, helping to restore contour and a more youthful profile, for up to one year. Juvederm® fillers are popular, non-surgical in-office cosmetic treatments for facial rejuvenation. They are made of a naturally hydrating substance. They are used to fill in deep creases, scars or facial contours (smile lines). They restore volume under the skin in order to smooth away facial wrinkles and folds and give a more youthful, natural appearance.
Make this the year for healthy beautiful and glowing skin. Every year as the calendar turns from the old year to the new, many of us make a clean slate resolution to start living a healthier life. We resolve to take better care of our weight, exercise regularly, get into better shape, and make better choices with the foods we eat. How many of you have also resolved to take better care of your skin? Your complexion is the face you meet and greet the world with. Healthy skin matters to you, not just because living inside healthy skin feels better, but because you can't always hide your skin problems.
When you look in the mirror and your skin is shouting "I'm tired!" listen to what you are hearing and seeing. Stop in and set up a consultation with Dr. Kazim. Her mission is to give you, the patient, the attention you deserve. Dr. Kazim prides herself not only on providing excellent and natural looking surgical results, but also on the individual care and attention she gives to each of her patients. During your consultation she will discuss both surgical and non-surgical approaches to enhance your natural beauty and to reach your specific goals. She will also carefully listen to and address any of the concerns or questions that you may have about any procedure.
Happy New Year! Here's to a New Year's resolution for the healthiest of skins.
Dr. Nadia Kazim is an ophthalmic plastic surgeon and a proud member of the American Society of Ophthalmic Plastic and Reconstructive Surgery. She is board certified and fellowship trained. Her office is located in the Bonita Community Health Center in Bonita Springs, FL. Call or visit www.KazimEyelidSurgery.com for more information.