By Cyndi Yag-Howard, MD, FAAD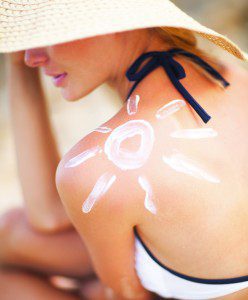 In July, special attention is given to sun protection.  However, as a dermatologist in sunny Naples, Florida, where I diagnose and treat skin cancer daily, I think every month should be sun safety month.  Sun exposure is the primary cause of skin cancer, which affects nearly 5 million people in the United States every year.  In fact, one in five people will develop skin cancer over their lifetime.
This July, and every month for that matter, I recommend you cover yourself with CASH.
CASH is an acronym for the following:
. CLOTHING
. ALL-OVER-SUNSCREEN (Broad Spectrum with SPF30+)
. SUNGLASSES
. HAT
Avoid direct sun exposure between 10:00 a.m. and 4:00 p.m., and never use indoor tanning devices.  Apply your sunscreen liberally 30 minutes before sun exposure to all exposed and covered areas.  The sun can penetrate through many types of clothing.  Tightly-woven polyester, dark-colored clothing is preferable to loosely-woven cotton and light-colored clothing.  Reapply sunscreen every 2 hours if you remain dry and every hour if get wet from water or perspiration.
CASH protects you and your loved ones from the harmful UV rays that all of us are exposed to every day.  It is your best protection!  These simple preventive measures of clothing, all-over-sunscreen, sunglasses and hat just might save your life.  For more information on how to protect your skin, visit yhderm.com or the American Academy of Dermatology website at aad.org.