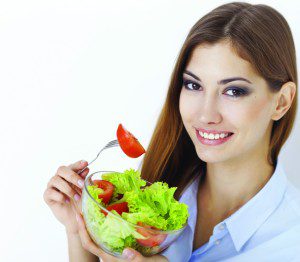 March is National Nutrition Awareness month, and nutrition is an integral part of a dancer's lifestyle. A properly structured diet is important to a dancer for providing enough energy to perform at peak ability during a competition, as well as maintaining a healthy weight. Understanding what the body requires for proper performance allows the individual make better decisions when planning their food intake. Providing the dancer's body with the proper amounts of carbohydrates, fats, protein, and nutrients is key to how the dancer feels and performs. Dancing provides a complete lifestyle of health and wellness, combining exercise and a better awareness of the body's needs.
Come dance your way to better health!
Enchanted Ballroom Bonita Springs is a proud member of the Bonita Springs Community. We are located in the beautiful Promenade at Bonita Bay, in the heart of Bonita Springs, Florida. Enchanted Ballroom Bonita Springs is tailored to fit everyone from beginners to advanced dancers. People come for all kinds of reasons – preparing for a special event,  rehabilitating an injury and getting in shape, looking for a fun exercise, or seeking new friendships. We teach American Smooth and Rhythm as well as International Standard and Latin dancing, social dance, line dance, and Argentine Tango.
Has the dancing bug bitten you? Would you like to learn how to dance like the contestants on "Dancing With the Stars" and be able to use those skills when you attend social events? If so, look no further than Enchanted Ballroom Bonita Springs. Stop in any time, by yourself or with friends to give dancing a try or to spruce up your moves!
26821 S Bay Drive, Unit 110
Bonita Springs, FL 34134
(at the Promemade)
2496 Palm Ridge Rd,
Sanibel, FL 33957
www.TheEnchantedBallroom.com