By Yollo Wellness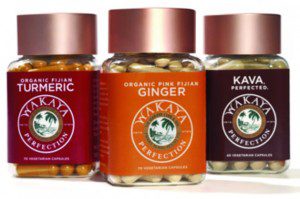 Turmeric is a spice that has been used in cooking for centuries. Scientists have determined that turmeric has many biological activities, although they do not fully understand exactly how it exerts these effects. From laboratory experiments, it has been deduced that substances in turmeric (called curcuminoids) prevent inflammation by inhibiting the molecules that mediate inflammatory reactions. Curcuminoids may protect the body in a few ways: they enhance the activity of an important detoxifying enzyme and they also act as antioxidants by neutralizing free radicals (which can cause DNA damage). In rats, turmeric prevented the development of kidney damage from toxins. Turmeric also stimulates the flow of bile in the gastrointestinal tract.
In rats exposed to cancer-causing substances, those that were treated with turmeric were protected from colon, stomach, and skin cancers. Turmeric also stops the replication of tumor cells when applied directly to them in the laboratory, but it is unknown if this effect occurs in the human body. Curcumin, a curcuminoid, has shown biological activity in pancreatic cancer patients and there are ongoing studies to test its effect as an addition to current cancer treatment. However, recent experiments have suggested that turmeric might interfere with the activity of some chemotherapy drugs in breast cancer, so the question remains whether this spice is helpful or harmful during chemotherapy. Curcumin also showed weak phytoestrogenic activity in a laboratory study. Human data are needed.
Being healthy entails so much more than brushing your teeth and staying on top of yearly check-ups. Real health is something you can feel all the time, when you get up in the morning until you fall asleep at night. It is a deep and satisfying sense of strength, unity, and vitality. We believe you should feel this way every day.
Recently I had the pleasure of being on one of the Islands in Fiji (there are 330 total). I came across Fijian Organic products while visiting and quickly became very interested because of how they are grown and processed. I've been using them daily. I can tell you first hand that I personally sell a variety of ginger, curcumin, salts, face products, and oils and this line is definitely a step above. As you know, the premise of YOLLO Wellness is based on bringing you modalities to empower you to get well and stay well at the highest level.
The Story of Wakaya – Wakaya is a 2,200-acre island in the Fiji archipelago. Here, organic ginger grows in a nutrient-rich soil created by thousands of years of natural erosion of volcanic rock. This volcanic soil is high in beneficial minerals, especially trace elements that are vital to human wellness. Organic farming commenced on Wakaya Island long before the current farm-to-table trend gained popularity. Due to the geographic isolation of the island, organic farming is a necessity. It also allows them to maintain the purity of the island and to ensure the health and well-being of Wakaya's culture. Using their own proprietary strain of Pink Fijian Ginger, they plant, till and harvest exclusively by hand, and the tropical rains are Wakaya's sole source of irrigation. The ginger and dilo plants are both free of industrial pollutants, chemical fertilizers and pesticides. Through manual cultivation Wakaya Perfection Ginger is processed by hand. They grow unique Fijian pink ginger in wide, sloping paddocks at a high elevation to prevent erosion. The Fijians hand-harvest  crops in paddocks to eliminate a mechanical footprint that could compromise the integrity of the crops. No machinery touches the ginger crops, only caring hands cultivate the earth. No chemically treated water is ever used in irrigation. All washing of crops prior to processing is done with fresh rainwater from the catchment system.
The People and Culture of Wakaya- The warmth and spirit of the Fijian people are the heart and soul behind Wakaya Perfection. Their connection to the land make them the purest of all Wakaya's many treasures. They are involved in the planting, harvesting, processing and the packaging of our products. If you have the opportunity to meet a Fijian I guarantee that you will, without exception, develop an instant and profound respect for their way of life and family-first approach.
The Wakaya Perfection Collection offers 100% organic, pure and proprietary products that help you get well, stay well, and be well, inside and out. They use only the purest, freshest ingredients because they know that what you eat, drink, and apply to your skin matters and should contribute to the healthy lifestyle integral to your wellness.
The Wakaya Perfection 100% organic and certified kosher pink Fijian ginger is a contemporary take on an ancient botanical. Ginger has been hailed for centuries for its healing, curative properties, as well as its potent and bold flavor. The pink Fijian ginger is hand-harvested and cultivated on the island of Wakaya for its purity and rejuvenating properties. Versatile and delicious, it livens and improves main dishes, desserts, beverages, calming daily rituals and more while boasting 3% higher in Gingerol content, the active healing agent in ginger, than average ginger in-market. It makes a luxurious spa/apothecary essential too!
Harmoniously hand-cultivated alongside the pink Fijian ginger is 100% organic Fijian turmeric, which has been used for thousands of years in the Indian healing traditions of Ayurveda. The unique turmeric boasts 5.96% of the active healing ingredient curcumin, in comparison to traditional turmeric that contains 0.92% of curcumin. Use it in beverages and recipes as a powerful anti-inflammatory, liver detoxifier and indigestion reliever.
The certified Fijian kosher sea salt, carefully drawn from Wakaya's pristine waters, is truly good for you! Thanks to our all-natural desalination process, the salt retains essential minerals that boost electrolytes, maintain normal blood sugar levels and purify skin. Perfect for use in recipes, at the table or as a body scrub. This salt is essential to living a healthy life and should be incorporated into your healthy living plan.
After your salt bath or herbal wrap, pamper your skin with 100% organic Dilo cream, derived from the sacred Dilo tree of Polynesia. Dilo oil is the only source for calophyllic acid, which has been shown to reduce inflammation, treat dry skin and acne, and promote the growth of healthy new skin cells. Your skin is precious, and we believe only the best, purest products should be allowed to grace it; Because you were born to glow!
At the end of a long day, relax and unwind with their special powdered Kava, an all-natural relaxant that tastes great when added to water or juice. Enjoy it with friends! Kava helps de-stress, aids with depression, treats insomnia, eases arthritis and inflammatory pain, and much more. Even better, when combined with the organic Pink Fijian ginger and the Kava-Gin powder, you have a powerful, valuable healing aid on your side. However you use Wakaya Perfection in your life, get ready to experience true vitality. Get well, stay well, and be well today and every day thereafter.
Here at YOLLO Wellness we provide you with high quality vitamins, healing modalities such as hyperbaric oxygen therapy, inflammatory testing tools, as well as a connection with area holistic healers for even more options for healing.
Hyperbaric Sales . Rental . In our office
Call today for more information.
We are cash for service.
EVENTS
Peel Off the Holiday Pounds – Nutrition 101  February 5th – 2:30 pm – PhenTabs RX was scientifically designed to be a safer alternative and more effective replacement to the weight loss drug Phentermine. This is a pharmaceutical grade weight loss/appetite suppressant by increasing and mobilizing fat. You will also help you personalize a 4 day rotation food plan for healthy eating increased weight loss without the hunger. PhenTabz- Save $10.00 today on each bottle purchased.
Tired of Being Tired? February 12th – 2:30 pm
REMTabz RX is a true pharmacological sleep aid. The main proprietary blend directly stimulates the production of Alpha & Delta brain waves creating a state of deep relaxation of all stages of REM N1, N2, N3.  REMTabz RX buy one get one 50% off!
Fijian Beauty and Health Party! February 18th – NOON – BULA! You will be greeted with some relaxing Kava upon arrival. There will be yummy organic ginger and turmeric foods to sample, as well as a variety of products to experience here or take home with you. Expert Rachael Beat from Wakaya Perfection will introduce us to this amazing line of essential goods and explain how they will change your life forever! Space is limited so RSVP quickly.
Why Nutritional Testing is Important (Vitamin Levels) – February 22nd – 10:00 am –  What vitamins should you take and how much each day? 90% of people are deficient and don't know the exact amounts of the 32 micronutrients their cells need to function properly.  Insurance will cover a portion of this test. Prices below are what your out of pocket cost will be: Medicare $138.00, Other Insurance $240.00, No Insurance $440.00. (Must have insurance card with you)
FREE LIVE CELL Analysis DAY Wednesday March 9th
You are what you eat so come in for your free analysis. You will see what your cell structures look like and if you are harvesting yeast, fungus, mold, weak cell walls, not absorbing your vitamins, etc..  $75.00 Value –Free today only.
Out and About in the Community
Live Cell Analysis at ApothiCare360 on Daniels
(call them for details 239-690-7700)
Pelican Preserve March 31st
Healing with Turmeric and Ginger
Register to attend events at (239) 275-0039
Located at 3840 Colonial Blvd, Suit 2
Ft. Myers, FL 33966
YOLLO Wellness
3840 Colonial Blvd, Suite 2, Ft. Myers, FL 33966
(239)275.0039
www.YOLLOWELLNESS.com