By William W. Ehrlich, MD, FAACS, Oculofacial & Cosmetic Surgeon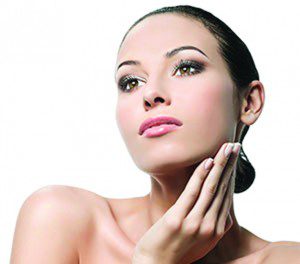 One of the most common New Year's resolutions is to improve the way we look – whether that's losing weight or improving our appearance in other ways.  Most often our appearance doesn't match the true expectations that we have of ourselves.
I recently joined the medical team at Frantz EyeCare and offer some familiar cosmetic procedures such as eyelid surgery, Botox, and facial fillers; but am pleased to bring a whole new line of cosmetic procedures to the practice that have not been offered in the past.  Below are some of the most common procedures that I perform at the Frantz Cosmetic Center to help improve patients' lives and change how others view them and even how they view themselves. These include:
• Upper and Lower Eyelid Surgery
• True Tumescent Liposuction of the Body and Face
• Fat Transfer to the Face, Hands and Breasts
• Minimal Incision Face and Neck Lifts
• Botox and Facial Fillers
When patients sit down with me to talk about the areas they would like to improve, I ask myself two questions. If I were the patient, how would I want to be treated, and how would I want to look after surgery?
I believe that empathy is the key to good patient care. I help my patients learn as much as possible about what to expect when having a procedure. Every patient who comes to the Frantz Cosmetic Center is an integral part of the treatment, recovery process and results.  I enjoy creating a result that will enrich a patient's mind and heart. I do everything in my power to leave them better for having trusted me with their faces and bodies.
Since our eyes are often the first place where most of us show signs of aging, sagging, drooping eyelids may make you look older than you actually are. When you schedule a consultation with me, I can suggest a number of procedures to rejuvenate and enhance the appearance of your eyelids, face and even your body through natural body sculpting techniques.
We offer flexible financing options to help make the procedures more affordable. Modern cosmetic surgery techniques allow our patients to experience an easier, quicker recovery than you might expect.
Dr. Ehrlich sees patients in the Fort Myers and Naples offices of Frantz EyeCare. For additional information or to schedule a cosmetic consultation, please call our main office at 239.418.0999 or visit FrantzCosmeticCenter.com.
William W. Ehrlich, MD, FAACS, practices Oculoplastic & Cosmetic Surgery at Frantz Cosmetic Center, a subsidiary of Frantz EyeCare, under the medical direction of Jonathan M. Frantz, MD, FACS. In addition to facial and body rejuvenation, the team of doctors at Frantz EyeCare offers a broad spectrum of patient-focused comprehensive care from eye exams and eyewear to bladeless laser cataract removal, treatment of eye diseases, bladeless WaveLight LASIK, and treatment of dry eye with office locations in Fort Myers, Cape Coral, Punta Gorda, Lehigh Acres, and Naples.