By Abbigale Grensing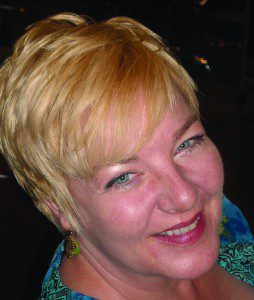 In today's society appearance is a key factor in landing jobs or getting a considerable reputation. Going into a job interview you make sure you look presentable and professional. You usually do not have an abundance of time to go shopping for new clothes or even get your hair done. Epiphany Salon & Spa, in Naples, makes getting ready for an important event more than efficient.
This salon's skillful beauticians, including Paula Johnson, use a plethora of techniques and high-end products to style your hair
perfectly for what ever you may have. They are able to analyze your hair's growth patterns and help cover up hair lose. They can also determine which hair colors and/or hairstyle, will bring out the best in your features.
With advanced training and customized styles for you, Epiphany Salon & Spa provides a perfect chance to update your appearance and help you come off as sophisticated, serious, or what ever you might intend.
"Met Tabatha Coffey today! After a few minutes of chatting she asked if she could touch my hair, of course I said 'YES.' She immediately said she knew my stylist was Vidal Sassoon trained and gave Paula an A+! Continued to say how precise the cut was and how impressed she was… From Tabatha to Paula: Your work is impeccable." According to Tabatha Coffey.
"As highly trained professional color specialists, we advice our clients and provide them with low-maintenance, cuts and colors, as well as our Keratin formaldehyde-free smoothing and straightening treatments," says owner Paula Johnson, "we use the latest styles, trends and top-of-the-line organic products, which give a unique, polished look that only the finest of hairstylists can accomplish."
Besides from hair treatments, Epiphany Salon & Spa also provide manicures, pedicures, eyebrow waxing, Jane Iredale Make-up, and plenty more.
Next time you are getting ready for an important event or maybe just looking to freshen up your look, Epiphany Salon & Spa can help you feel more rejuvenated then ever before.
Wigs, Extensions, Toppers & Toupee's
Private Room with Large Selection!
Talented staff that can meet your needs.
By Paula Johnson, Naples Finest Hairstylist.
EPIPHANY SALON & SPA
239 594-1800
14700 TAMIAMI TRL N. NAPLES, FL
Free Consultations
Check us out at: epiphanysalon-spa.com