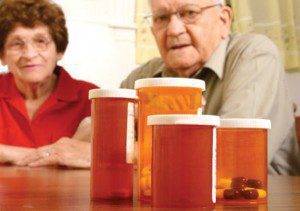 We are not a pharmacy, but we do work with a network of licensed U.S., Canadian and International pharmacies to provide you the best prices on your prescription medication and arrange to have your medication shipped directly to your door.
We only provide medication manufactured in facilities that have been approved by the FDA or like agencies in their respective countries, assuring the highest level of safety. Even though our physical location is in Sarasota, Florida, our reputation has grown significantly and we now service thousands of people from across the United States.
A Valuable Service for Seniors, the Uninsured or Self-Employed
The word of our success has been spread through customer recommendations, as well as referrals from physicians, insurance agents, and other health organizations who know how valuable we can be to seniors, to the uninsured or self-employed, or to anyone who wants to save money.
Questions and Answers About Our Service Following are questions we often receive about our service:
Q: Do you want to save time, money and worry?
A: Let Discount Med Direct help you get all your prescription medications safely delivered to your door.
Q: Do I need a prescription?
A: Yes. Just like your local drugstore, we require a valid prescription from a licensed physician.
Q: My prescriptions are on file at my regular pharmacy. What should I do?
A: You can either make arrangements with your doctor to get a new prescription or we will gladly contact your doctor and make arrangements to get your prescriptions.
Q: Can I get a quote on my current medications?
A: Yes, just stop in the office, call us at 941-355-7887 or e-mail your current medications to us at info@discountmeddirect.com.
Q: How much is shipping?
A: We do not charge for shipping. We can ship to anywhere in the United States, Puerto Rico, and the U.S. Virgin Islands.
Q: Do I have to come to your office every time I want to place an order?
A: No. You don't ever have to come in, if you don't want to. As long as we have your prescription, we can do everything over the phone or through e-mail.
Q: Can I save more money with generic drugs?
A: Yes. Generic medications are of the exact same quality and potency as brand name drugs. To maximize your savings, we will always provide you the option of ordering the generic substitute.
Q: How can I pay for my order?
A: You can pay by cash, check, VISA, or MasterCard.
Q: Are there any other hidden costs or fees associated with your service?
A: No. There are no other costs.
Q: What about refills?
A: One of our staff will call you 30 days before your refill is due to
Q: How much medication can I order at one time?
A: The FDA allows us to ship up to a 90 day supply of each of your medications. If you have a prescription for more than a 3 month supply, we will fill them as refills.
Q: Stuck in the Donut Hole?
A: The key to saving money with Medicare Part D is making the plan work for you. We can answer your questions and help to keep you out of the Donut Hole.
To learn more about how we can help provide you with the best prices on your prescription medication and arrange to have it shipped directly to your door at no charge, please call Discount Med Direct at 941-355-7887 or 877-695-7888. You may also visit us online at www.discountmeddirect.com.
Discount-Med-Direct
6270 N. Lockwood Ridge Road
Sarasota FL 34243
941-355-7887 or 877-695-7888
www.discountmeddirect.com