James J. Buonavolonta M.D.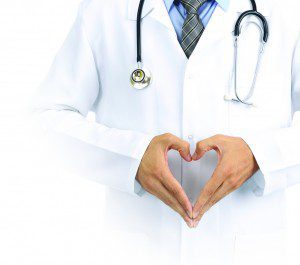 What does the James J. Buonavolonta M.D. Cardiac Imaging/Cardiac PET Center have in common with the top 10 hospitals in America including Johns Hopkins Hospital, Mayo Clinic, Cleveland Clinic, Massachusetts General Hospital, Brigham and Women's Hospital, Duke University Medical Center, Hospital of University of Pennsylvania, Ronald Reagan UCLA Medical Center, and the New York Presbyterian University Hospital of Columbia and Cornell? The answer is cardiac PET. There are approximately 160 dedicated cardiac PET centers in the world and only 30 centers offering advanced blood flow measurements called myocardial blood flow reserve. As a matter of fact, there are only 2 centers in Florida offering this technology, Dr. Buonavolonta's center in Naples and a center located in Gainesville. The James J. Buonavolonta, M.D. – Cardiac Imaging/Cardiac PET Center is the first and only dedicated cardiac PET center in Collier County.
A cardiac PET scan (positron emission tomography) is the most accurate noninvasive nuclear stress test available. It is a technology that can put your mind at ease by determining that you will not have a lifethreatening heart attack with a predictive value of 99.6% within 1 year of taking the test. It is able to detect significant coronary artery disease( blockages of the arteries surrounding the heart that restrict blood flow to the heart muscle) with a 95% sensitivity, and some studies have shown that is up to 100% specific in excluding nonsignificant coronary artery blockages that are not reducing blood flow to the heart muscle. A huge advantage of this state of the art stress test is the fact that it administers as low as 1/7 the radiation dose compared to a conventional nuclear stress test, coronary CT angiography and cardiac catheterization. It takes only 30 minutes to complete from start to finish, and does not use iodine based contrast agents (such as CT scans and cardiac catheterizations).
A cardiac PET scan can also predict who will improve from coronary stenting or coronary artery bypass grafting before the procedure has been done. The test is reimbursable by Medicare and private insurances based on appropriate diagnosis. These include a patient having chest pain, abnormal electrocardiogram, certain types of arrhythmia, a patient with heart failure, as well as a patient with multiple cardiac risk factors who might be at high risk for developing a heart attack in the future. It can also be used to evaluate your heart status prior to undergoing surgery to make sure you are not at high risk from the surgery.
The James J. Buonavolonta, M.D. Cardiac Imaging/Cardiac PET Center has recently been Accredited by IAC (Intersocietal Accreditation Committee) in cardiac PET. This is a significant accomplishment since less than 5% of accreditated nuclear cardiac labs in America are accredited in PET. This means that a center has met the highest standards on a national level to perform such an advanced cardiac imaging test.
If you have heart disease or suspected heart disease, cardiac PET is something you need to discuss with your physician or health care provider. It can save your life.
FACTS:
* cardiac PET is the most accurate nuclear stress test available today
* 30 minute non-invasive test!
* extremely low radiation exposure from the test (1/7th dose compared to other heart tests)
* it can evaluate abnormalities in the small vessels supplying the heart muscle – a problem that may exist in women with symptoms including shortness of breath and fatigue
* helps eliminate unnecessary invasive heart tests and procedures
* reimbursible by medicare and private insurances based on appropriate diagnosis
ABOUT DR. BUONAVOLONTA
1. Medical school training at the Creighton University  School of Medicine in Omaha, Nebraska
2. Internal Medicine Residency as well as Cardiology Fellowship at the University of Medicine and Dentistry of New Jersey/Robert Wood Johnson Medical School
3. 20 years experience providing cardiology services in Collier County
4. Diplomat of the American Board of Internal Medicine – Cardiovascular Disease and member of the American Society of Nuclear Cardiology
5. First cardiologist to be credentialed to interpret hospital-based nuclear stress tests in Collier County in 1996
6. Named first medical director of echocardiography in a hospital setting in Naples
7. First cardiologist who performed echocardiograms in the operating room in Collier County. This assisted cardiac surgeons performing heart valve repairs
8. Director of the first credentialed nuclear lab and echo lab in Collier County
9. Previously voted non-invasive cardiologist of the year by hospital staff
10. Former cardiac imaging director of one of the largest multi-specialty groups in Southwest Florida
James J. Buonavolonta, M.D., P.A.
Cardiac Imaging Center
The Baker Center
201 8th Street South, Suite 102
Naples, Florida 34102