By Kara Sabatino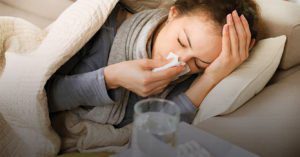 Feeling sick during the week and can't get in to see your primary care doctor? There's a new alternative to the busy Emergency Department!
Millennium Physician Group's North Port Walk-in Medical Center is a wonderful alternative to a busy Emergency Department for life's minor health problems.
The North Port Walk-in recently opened and has expanded hours all week long. Open seven days a week from 7 a.m. – 7 p.m. The North Walk-in Center, conveniently located on U.S. 41 in North Port, is available for your minor health emergencies all week long.
There are no appointments necessary and wait times are much shorter than a typical Emergency Department or Urgent Care Center. The Walk-in is now accepting new patients, and you don't have to be an established Millennium Physician Group patient to utilize the convenient services. Most insurance plans are accepted and self-pay patients are always welcome.
Millennium's family-friendly Walk-in Medical Center provides treatment for all of your urgent care needs, such as colds, sore throats, flu, rashes and earaches. Our physicians also treat non-life threatening emergencies like sprains, abrasions, and burns.
David Cislo, D.O. and JoAnn Irving, ARNP, will be on staff to care for residents of Sarasota County. Our Walk-in Medical Center team knows that when you visit our Center, you want to feel better quickly and without a lot hassle.
No need to wait in an emergency room or wait to schedule an appointment with your physician, the Walk-in Medical Center can see you today.
The North Port Walk-in Center is conveniently located adjacent to our existing Millennium Physician Group primary care office on the U.S. 41 between S. Biscayne Drive and Pan American Blvd.
North Port Walk-in Medical Center
13823 Tamiami Trail
North Port, FL 34287
941-888-0770
To learn more about Millennium Physician Group, please visit www.MillenniumPhysician.com.