By Dr. Noël Crosby, Au.D. –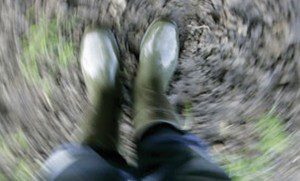 Many of the patients I see for hearing loss complain of being dizzy or losing their balance, a sign that there may be something amiss within their inner ear. In those instances, after a medical ear related problem has been addressed, I am happy to make a referral to a reliable specialist like Liz Krupa PT. Liz is a certified vestibular therapist who owns Freedom Physical Therapy in Englewood (http:/physicaltherapyenglewood.com). Together we ensure patients who suffer from balance disorders get the care they need.
For patients over 75 years of age, dizziness is the number one reason for visiting a physician. It is also a significant risk factor for falls in elderly individuals. Falls have been estimated to be the leading cause of serious injury and death in persons older than 65 years and account for 50% of accidental death in the elderly. Ten percent of those falls result in a hospitalization. The annual direct and indirect costs of fall-related injuries are estimated to reach $54.9 billion by the year 2020.
The root cause of dizziness often lies within the inner ear, a remarkable structure as it contains not only the organ of hearing, but also has the vestibular system which is the main balance center for the human body. This small but complicated structure sends information to our brains regarding our position and movement through space. This information allows our gaze to be stable as we move, and keeps us upright despite challenges to our balance. Because the vestibular system and the organ of hearing are contained in the same overall structure, one can have dizziness or problems with balance that go hand-in-hand with hearing loss.
The main symptoms a person with a vestibular disorder may experience include dizziness, vertigo, and a feeling of "imbalance". Patients may also experience blurring of vision as they move through space. This problem is very common and an estimated 90 million Americans (42% of the current population) experience dizziness at least once in their lifetime. Some patients develop permanent balance deficits with subsequent functional limitations.
There are things that can be done to help prevent falling, one of those being Vestibular Rehabilitation Therapy (VRT). This is a form of physical therapy that uses specialized exercises that help restore gaze and gait stabilization. Most VRT exercises involve head movement and head movements are essential in stimulating and retraining the vestibular system. This has been found to be a highly effective way for most adults and children with disorders of the balance system to overcome their disability. In a number of studies, customized VRT programs under the supervision of a physical therapist were significantly more effective than generic balance exercises in resolving systems.
For more information, please contact me at Advanced Hearing Solutions at 941.474.8393 or Liz directly at 941-474-0419.
PROFESSIONAL BIO
Dr. Noël Crosby, Au.D., owner and practicing audiologist at Advanced Hearing Solutions in Englewood, FL is an experienced professional whose career has been devoted to helping people of all ages hear and understand more clearly.
With over 23 years of experience, Dr. Crosby's career path is marked by the pursuit of advanced education. After completing her undergraduate requirements, she received her Bachelor and Master of Science degrees from Florida State University and her Doctorate in Audiology from the University of Florida.
Her credibility as an authority grew during her tenure as the Director of Audiology at the Silverstein Institute in Sarasota, FL from 1991-1998. Today, in addition to managing a successful audiology practice, Dr. Crosby just completed her second term as president of The Florida Academy of Audiology.
941-474-8393 | www.drnoelcrosby.com