By Bruce Ford, Owner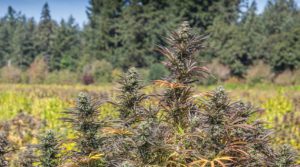 For Goodness Sake in Bonita Springs has been a source of information on staying healthy naturally for decades. Sayer Ji managed the store for years with this philosophy before he left to create an online resource called www.GreenMedInfo.com which highlights formal medical studies supporting natural ways of healing.
Seldom has there been a year where information was more necessary than the last year; as CBD made a splash. Since capturing the media's attention by helping children with epilepsy, the scope of potential health benefits from the CBD oil in industrial hemp plants has skyrocketed. Confirmation by the Senate of its legal status has further increased its usage and research efforts.
Our store has a designated CBD Wellness Center to try and answer questions on legality, dosage, and provide a place for customers to share their own insights. We often refer to Sayer's website for technical questions, but we have several thousand happy customers that continually give us feedback and share our quest to educate and help people heal naturally. We offer plenty of samples to demonstrate that the products work, and we are always around to help people understand the science. The first reaction of new visitors to our CBD area is that it all sounds too good to be true. We explain the product as somewhat of a super-antioxidant that addresses a wide-spread cannabinoid deficiency in our modern world. CBD is not fixing ailments as much as it is encouraging our bodies to reset ourselves to homeostasis. That indirectly seems to resolve a myriad of symptoms.
The number one concern people should have about CBD is the quality of the land upon which it was harvested. This plant is special because of its unmatched ability to extract nutrients from the soil. Our own products branded as For Hemp Sake come from a small organic farm in Oregon that is uses no synthetic fertilizers or pesticides and is free of any heavy metals. Our own line of products today consists of a salve for external local sources of inflammation and a high potency Full Spectrum oil that is taken internally for the total body. We just sold our 1000th bottle this week and the reviews from returning customers suggest we have managed to find a plant with a unique anti-inflammatory signature.
We are in the process of setting up delivery/shipping options for our seasonal clients to continue getting our two main products at www.FORHEMPSAKE.com Otherwise email us at bruce@forgoodnesssakes.com and we will do our best to help.
forgoodnesssakes.com
(239) 992-5838
For Goodness Sake, Bonita Springs
9118 Bonita Beach Road,
Bonita Springs, FL 34135
(Locacted inside Sunshine Plaza by Smash Fitness)
Their friendly staff loves to help people find the products that match their lifestyle and ailments. Come see what's new today. They love to support local business, and that includes recent items like Awaken Kombucha from Vero Beach and Jimmy's Java Cold Nitro Coffee from Fort Myers.