Dr. Kathleen Boyle
BioTE® Hormone Pellet Therapy is plant based and uses no synthetic hormones.
Before being optimized, patients complain of:
• Lack of Energy and Fatigue
• Difficultly Losing Weight – Regardless of Diet/Exercise
• Difficultly Sleeping
• Moody or Depressed
• Increased Fat Around Mid- Section
• Hot Flashes
• Decreased Sexual Desire or Performance
• Decreased Muscle Mass
• Joint Pain
Biote Consultation
+ Exam – $149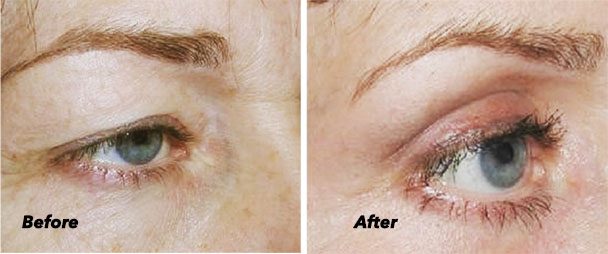 What is Pellet Therapy?
Pellets are tiny, custom-compounded therapies for symptoms that stem from hormonal imbalances. This therapy keeps hormone levels consistent through the day and avoids rollercoaster-like effects from orally administered or topically administered hormones. The pellets BioTE uses contains bio-identical hormones, derived from natural sources. The pellets contain hormones identical to the ones found in the human body. Studies have shown that bio-identical hormones have fewer side effects than synthetic hormones.
The hormones BioTE Medical uses in our pellets are custom-compounded. BioTE Medical uses highly specialized pharmacies that are registered with the FDA. The pellets are compliant to the FDA sterility process. BioTE Medical pharmacies employ environmental monitoring per every pellet batch. This is all overseen by a dedicated FDA compliance officer.
Bio-identical Hormone Replacement Therapy
As each patient's symptoms are unique, so is each patient's path to hormone optimization. Most patients report some symptom resolution in as little as two to four weeks, but full optimization may take up to six months. Your journey will be customized to fit your specific needs. It takes more than one to two weeks for your hormones to get out of balance, so expect it to take time to resolve.
How can I get started with Bio-identical Hormone Replacement Therapy?
Are you ready to feel better? Call 941-203-5347 to schedule your consultation with Dr. Kathleen Boyle located in the heart of Sarasota.
Fibroblast Plasma Eyelid Lift
$399
Fibroblast is an innovative treatment with results which you would normally only expect after surgery but there are no scalpels and no suturing involved. The treated area is sublimated (converted directly to vapour) using the plasma beam without damage to the deep skin or muscle.
Fibroblast treatment consists of many plasma arc dots spaced closely together and most areas of the face, neck and body can be treated. The procedure normally takes 30 – 60 minutes to perform. Results are seen instantly although the best appearance is seen after 3 – 6 weeks.
1 – 2 treatments at 6 weekly intervals are recommended to give the results similar to a surgical procedure.
Lose Weight safely and Rapidly with HCG!
How Does hCG Work?
The doctor developed hCG diet is designed to interact with the hypothalamus, which is the part of the brain that controls certain metabolic functions such as hunger. You cannot simply take hCG alone and lose weight. An hCG prescription must be accompanied by a physician managed and developed diet program to produce significant and safe weight loss results.
How much weight will I lose with the hCG diet?
Most hCG dieters report a loss of 0.5 to 1.5 lbs a day.
Safety and side effects of hCG Program
Weight Loss:
There are rarely side effects while using hCG for weight loss. When hCG shots are used for fertility, the large dosing has been reported to cause occasional headaches. The amount of daily hCG used in the diet protocol is very small by comparison to hCG used for fertility purposes and rarely causes any side effects.
Will I gain the weight back after the diet program?
After the hCG diet, not only will you be thinner, but you will likely have a better relationship with food since cravings and urges will be significantly diminished. Your body will be satisfied eating less which is ideal for an easy transition towards a healthy relationship allowing you to maintain your new weight.
Potential Benefits of hCG:
1. In recent years hCG has actually proven to reduce the risks of breast cancer: Fox News Report on hCG reducing chances of breast cancer
2. hCG has proven to have far lower risks than the obesity it is used to treat.
3. Increased self-confidence after hCG assisted weight loss.
4. Many post hCG dieters have experienced the following improvements to their health: migraines subside, blood sugars stabilize, decreased cholesterol, increased energy, and increased metabolism.
Schedule an evaluation today with Dr. Kathleen Boyle to discuss HCG and appetite control.
NIA CLINIC
5250 17th Street #106, Sarasota, FL 34235
941-203-5347
niaclinicmedspa.com
Facebook.com/niaclinicsrq