By Lori Ann Mertens, REALTOR®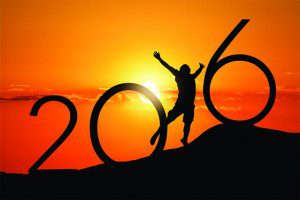 How about Awareness….It's time to be aware….Take Care of YOU!
It's all About You… This Month…..
*Cervical Health Awareness Month,
*National Glaucoma Awareness Month,
*Thyroid Awareness Month
New Year's Resolutions i.e. Diet, exercise, stop smoking, life goals, financial goals……..When you are planning anything, the experts tell us to plan and goal set for the New Year….
When you are planning…. Do yourself a favor and plan some YOU Time…. Because without you… There is no tomorrow…
The daily you time, the weekly you time, the monthly you time. What's your dream?
Maybe it's time for a career change? Our Company Keller Williams Peace River Partners is an awesome place to work. We are one company with two locations. Amazing Staff and Professional REALTORS® you will have the pleasure working with. When you have an incredible place to work, it makes the world of difference in your attitude, caring and productivity.
What you waiting for? Connect with Lori Ann Mertens and start your new career path for 2016.
You can come visit our Awesome South West Florida Lifestyle and stay! That is what my family did. We lived up north and loved it here so much down here that we made a plan to come to Paradise in South West Florida.
If you have read this far, you realize that planning is the most important key in Your Success… No matter what it may be…moving a home, moving a career, changing a lifestyle… It's all about YOU!
Lori Ann Mertens, REALTOR® is here to help you through the life journey of moving from start to finish. If you have any questions or would like tips on moving, call 941-457-7072 today. It is never too late or early to make plans.
Don't let life pass you by. Follow You Dreams and Goals. Whatever they maybe.
Always remember to put a smile on your face and it will give positive vibes out to those around you, even if you never speak to them. Your actions will get a reaction.
Remember:
Paradise Is WhereYou Make It….
Family:
Where Life Begins and Love
Never Ends…..
Selling South West Florida One Paradise Dream Home AT A Time!
Lori Ann Mertens
REALTOR®
Keller Williams Realty
Peace River Partners
1675 W. Marion Avenue, Suite 112
Punta Gorda, FL 33950
(941) 457-7072
direct line and In person by Appointment
EMAIL: ParadiseDreams@live.com
WEB: www.ParadiseDreamHomes.com