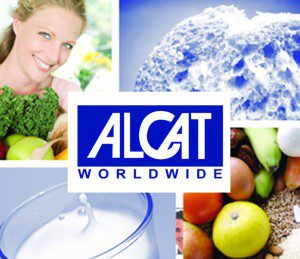 "Let Food Be Thy Medicine" was once said by Hippocrates. This could be a double edge sword. Spirulina, maca root, grass fed meats, non GMO all sound good but they may actually be causing you more harm than good this year. Wouldn't you like to know if you are actually "eating right" like you are boasting about to your friends? What about that healthy smoothie you make with that new "Bullet"? What is really going on in your gut with all those vegetables or fruits you mashed in a blender, killing off what is left of the enzymes, swallowing them as they fly by the enzyme release in your mouth that is needed to further digest them? Would you like to see how your cells look from your "healthy eating" ?  That is possible with our Live Cell Blood Analysis. Would you like to see your blood levels for all the essential micronutrients  your cells need to function properly- such as vitamin C, CoQ 10, amino acids, and more with our micronutrient panels?
At YOLLO Wellness our certified nutritionist can help you with all your vitamins and your meal plan for 2015. Imagine the guess work being taken out of what you should eat to get the maximum energy and nutrients from food and be able to digest them without the result of fatigue, pain, digestive issues, skin issues, behavioral problems, weight loss or gain, diabetes, heart disease, kidney disease and more.
The ALCAT Test is a blood lab based immune stimulation test in which a patient's WBC's are challenged with various substances including foods, additives, colorings, chemicals, medicinal herbs, functional foods, molds and pharmaceutical compounds. The patient's unique set of responses help to identify substances that may trigger potentially harmful immune system reactions. It is NOT An lgG test which is heavily dependent on previous exposure and simply counts existing antibodies. The ALCAT test is the "GOLD" standard for food testing to find out what foods are causing inflammation. ALL diseases are related to inflammation. There is more than an 80% chance you are intolerant/sensitive to the foods you eat every day.
What is your personal road map? We find it fun and exciting to be able to control our health each and every day. You will too once you learn what you should and should not be eating. We can customize your food list to accommodate your personal goals whether it is weight loss, digestive disorders, skin problems, pain, fatigue, headaches or just raising the bar to your already good health plan to a great plan. The experts at YOLLO Wellness follow their  ALCAT plan and can speak from 3 years of personal testing combined with the professional training to help you treat your body with Gold Standards.
Here is what some clients of ALCAT have to say
•  "I took the ALCAT test even though I had no health problems.  I just wanted to look and feel even better. After 6 months on the plan , I dropped 1/2 a shoe size and 3 dress sizes! My strength and endurance has increased dramatically. Friends say my skin and face look years younger. I dropped over 14 pounds and my cholesterol went down almost 70 points!."
– Jan From California
• "My husband and I have done the ALCAT test and would like to let others know what great results we have had. I have been on the rotation meal plan for 6 months and my husband for one month. Within three days my husband who suffers from asthma has seen dramatic results. He can breathe better than he can ever remember. I have quit smoking after 5 years, my menopause replacement hormones were no longer needed and I no longer have acid reflux, sinus headaches or constipation. Our sons have even asked for the ALCAT test as their birthday presents after they saw our results!."
– Gayle from Texas
• "I've seen very good results with the ALCAT test and often recommend it to the athletes I work with."
– Joe Rogowski, Strengh and Conditioning Coach, Orlando Magic
• "For years I was in pain with no help from doctors. I was poked in every way with no results. Then finally, I came across what you offer, decided to give it a try, and  I feel so much better. My quality of life has improved substantially thanks to this test. So, I just wanted to extend my thanks to you for offering an alternative for those of us who have had little to no success with traditional testing."
– Tiffany from Dallas
• "My son is doing great. He is a picture of health to all of us! He has taken a great interest in health and well-being and has been 'vegan' for about 6 months now. He eats 90% organic foods and has most of his friends eating healthy too!! ALCAT literally saved his life. We often talk about ALCAT, saying that if we never knew about it, Adam (my son) would probably be living on some sort of heart medication now and going through periodic heart testing, when all along the problem was the chemicals he was ingesting (msg specifically). It is a story I tell often."
-Dan from Michigan
Consults and blood work is done in our facility. Too busy to come in- no problem, we will send a phlebotomist to you and consult over the phone. Schedule your appointment today with one of our professional nutritionists.
Food panel tests start at 199.00 up to 1,099.00 depending on how many items you want tested. It is customized to your personal needs.
January Hot Deals Family Special
10% off one ALCAT
20% off second ALCAT
30% off the third ALCAT
40% off the fourth ALCAT
Discount pricing also applies to services
(Pure Facial PRP, Hyperbaric Therapy, Live Cell, and Thermographic Imaging)
offered at YOLLO in January! YOLLO Wellness
3840 Colonial Blvd, Suite 2, Ft. Myers, FL 33966
(239)275.0039
www.YOLLOWELLNESS.com