By Sandy Keir, CFP®, Suncoast Advisory Group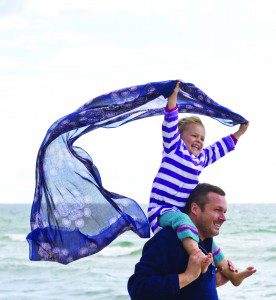 "Happy New Year!"  I woke up to that greeting from my husband, Bob, this morning and quickly remembered that today is the first day of 2015.  I always have mixed feelings on January 1.  I'm a little bit sad that another year has passed, nostalgic about all the fun things that I did last year and excited (and a little big anxious) about what the new year will bring.
Once all of the college bowl games are over, the last of the cookies have been eaten and the decorations put away, I'll start receiving year-end statements from banks, brokerage firms and insurance agencies where I have my accounts. That signals the start of my own annual account review, as well as the account review meetings that I hold with each of my clients.
If you aren't in the habit of reviewing your investments every year and you're not sure how to get started, here's a guide for what to look at:
1)     Mutual Funds – What do your funds invest in (i.e.. stocks, bonds, alternatives, etc.)?  Did your account go up or down this year?  How did your funds do relative to similar funds and to the market in general?  Are you going to get hit with a large, taxable capital gains distribution this year?
One of the largest mutual funds in the world lost its manager this past year and has experienced a large outflow of money.   Although most of my clients weren't aware of the change, I made sure that their money was moved somewhere else until we have a better idea about the future of the fund.
2)     Annuities – What kind of annuities do you own (i.e., variable, fixed, fixed index)?  What did you earn on them last year?  Did your interest rate stay the same or go down?  If you're already receiving income, did it stay the same or change?
Not all annuities are created equal and they can be complicated and confusing.  I make it a habit to review all of the features and benefits with my clients every year so they know what they own.
3)    Life Insurance – most people don't know that they need to review their policies regularly.  They put their contracts in a safe place and never look at them again until they're needed.  Did you know that, even if you're making your premium payments on time, policies can lapse and won't be in force when you need them most—when a family member passes away?
Life insurance costs have come down quite a bit over the last few years and you may be able to save money on your premiums if you upgrade to a newer contract.  It's worth it to check several highly-rated companies to see if you can save money or even increase your coverage for the same premium.
4)    401(k), 403(b), SEP and Simple IRAs – How are your contributions being invested?  Have you made any changes in the past year?  Is your employer making matching contributions?  Do you know how much you're paying in fees?  Contribution limits for 401(K) and 403(b) plans increased for 2015, so make sure you're putting in as much as you can afford.
I always make a point of reviewing my client's retirement plans every year to make sure they're well diversified, not exposed to more market risk than necessary, don't overlap with other investments they already hold and aren't paying excessive fees.
5)    CDs – It's no secret that interest rates have been near zero for the last few years, largely due to the Federal Reserve's efforts to jump start the economy and bring unemployment down after the recent recession.  That's made it very difficult for some of you to maintain your lifestyle.  Make sure you're not just letting your CDs renew at the end of the term without shopping local banks for rate specials.  Also make sure you're checking the internet for competitive rates at national banks and brokerage firms for yields on brokered CDs .  If you're a little less risk averse, you might want to check out individual bonds or income mutual funds.
The financial markets change every day and can be affected by unexpected economic and political changes anywhere in the world.  That's why it's important for you–and your family—to invest wisely and make changes when necessary.  Take time this January to review your accounts and make sure you're invested for a happy, prosperous 2015!
Sandy is a CERTIFIED FINANCIAL PLANNER™ with Suncoast Advisory Group in Sarasota.  She works with people who want to make sure they have enough money to live the life they desire and then invests their money accordingly.  If you're interested in talking to Sandy about your investment goals and having her review your accounts, call her at 941/201-1231 or email her at sandy@suncoastadvisorygroup.com.  Your meeting is complimentary if you mention this article.
Sandra "Sandy" Keir, CFP®, CRPC, CLTC
Sandy's "aha" moment came at an early age. She had a wonderful childhood in Duluth, Minnesota. Her father was a good provider. Her mother was a devoted wife and mother. But when it came to the household finances, her father was the decision-maker. Sandy made the connection that the breadwinner was the boss. Money was power. "I decided that I always wanted to be in control of my own destiny," she says.
A lifelong wealth advisor, Sandy's passion is to help other women pursue the financial independence she has gained. "As women, many of us are going to be on our own at some time in our lives," Sandy says, "so we either need to gain an understanding of money and finances or we need to partner up with a financial advisor who can guide us. Many of the decisions we make, such as when to start taking Social Security, are irrevocable. However, only about 30 percent of women currently seek advice before making those decisions."
During her 25 years in the wealth management industry, Sandy has worked for such companies as Merrill Lynch, Lincoln Financial Group and Transamerica Capital. She lived in Sarasota for 15 years before moving to Pennsylvania in 2009, to become the Regional Sales Manager of Western Pennsylvania for Kades-Margolis Corp. She returned to Sarasota in 2014 to join Suncoast Advisory Group.
In addition to being a Certified Financial Planner, of which only 23 percent are women, she holds the Chartered Retirement Planning Counselor (CRPC) and Certified in Long-Term Care (CLTC) designations. She earned her bachelor's degree in Political Science from the University of Minnesota in Minneapolis.
If you're interested in learning how Sandy can help you plan for the future, call her at 941/201-1231 or email her at sandy@suncoastadvisorygroup.com.