By Thom Braun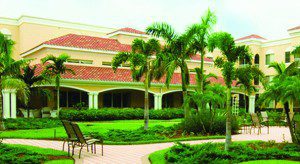 The New Year offers a new opportunity to reflect on your resolutions and achieve your goals.
According to a survey completed by older adults, the following five resolutions were cited most frequently:
1.    Stay Fit and Healthy
Studies have shown that regular exercise and staying physically active provides many health benefits. Even moderate exercise and physical activity has been linked to improved overall health.
Many senior living communities offer a variety of fitness and wellness programs designed specifically for residents looking to maintain or even begin a fitness regimen. At The Carlisle, the state-of-the-art fitness center offers one-to-one instruction and fitness equipment specially designed for seniors. Additionally, with classes ranging from aquacize to virtual fitness games such as Wii bowling and golf, residents can choose from programs that are both enjoyable as well as suit their wellness goals.
2.    Learn Something Exciting
Just like a fitness program for your body, your brain needs to be stimulated with challenging workout. Scientific research has proven that taking a class in just about any subject can improve one's cognitive abilities, rejuvenate memory and slow the onset of dementia-related disorders.
At The Carlisle, the community's monthly activity calendar is filled with interesting educational programs and classes. Local professors often visit the resort-style retirement community to share their knowledge on a variety of subject matter.
Our ongoing weekly classes such as Culture Club, Computers Made Easy, and Current Events also provide opportunities for educational pursuits.
3.    Socialize With Friends and
Enjoy Life
Recently there has been increased attention on the importance of socializing and maintaining relationships throughout life. Experts on aging have long suspected that socialization improves physical and emotional well-being, increases mental alertness and encourages a more active lifestyle.
Retirement communities offer residents the perfect environment to socialize with neighbors. At The Carlisle, meeting new people and continuing friendships is made easier with a variety of social and recreational mixers.
Here, opportunities abound for socializing. Our weekly card and board games offer a more intimate setting for friends to gather while events such as our annual Summer Olympic Challenge involve the entire community. There are scheduled outings to local museums, cultural performances and restaurants as well.
4.    Start Volunteering and Helping Others
Findings by "The Health Benefits of Volunteering: A Review of Recent Research" found that adults who volunteer had a more active lifestyle—both physical and mentally—which reduced the risk of chronic conditions such as heart disease and depression.
Senior living communities offer residents the perfect complement of peace of mind for the future while affording the opportunity to continue to be engaged in their personal interests and lifestyles.
Without the burdens of day-to-day responsibilities, Carlisle residents can spend each day as they wish. Many choose to volunteer within the community by serving on the Resident Council or Welcome Committee, while others prefer to be involved in
the greater community,  volunteering at hospitals and nonprofit organizations.
5.    Complete Household
Renovations/Repairs
Seniors often find that the new year may be the perfect time for home renovations and repairs. They want to retrofit their homes to meet their changing needs. However, renovating is like layers of an onion. One thing can be overlaid and dependent of another. What might begin simply as the installation of grab bars in the shower can easily turn into the widening of doorways or the lowering of kitchen counters.
Retirement community residents don't spend time worrying about repairs to their residences. It's all included in the monthly fee. From replacing light bulbs to fixing a leaky faucet, it's all taken care of by a professional, courteous staff.
At The Carlisle, residents' days aren't planned around repairmen; therefore, they can continue their daily activities without interruption.
"Seniors wanting to discover new experiences, innovative surroundings, extraordinary health and fitness opportunities and the ease of a maintenance-free need only visit our community," said Executive Director Bill Diamond. "For everyone resolving to make 2015 a year of change, I say, it's a new year; discover a new you today."
Located at 6945 Carlisle Court in Naples, The Carlisle offers spacious one-and two-bedroom residences include lifetime care and maintenance, weekly housekeeping and flat linen services, basic cable TV, all utilities except telephone, and a complimentary full breakfast plus choice of lunch or dinner in the community's gourmet-style restaurant. For more information about the community, please call 239-221-0017 or visit www.TheCarlisleNaples.com.