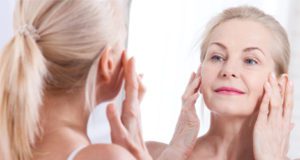 It's that time of year again! A time for new beginnings. What are you going to do to make this year better? That's what countless people are trying to figure out. Attempting diets, exercise routines, spending more time with loved ones, and setting personal goals are all essential in our wellbeing, so Naples Soap Company wants to share their top 3 favorite tips to help you look and feel your best in 2019.
#1—Stay Active & Socialize
It's important to keep moving, be social and stay active. For many individuals, this time of year is a great revamping point. It's a fact that sedentary people develop more illnesses and chronic disorders than active individuals. Exercise also helps to purify your skin from toxins. Take a walk, learn to paddleboard, ride a bike to the store, join a fitness group, or take an exercise class on YouTube. It's good for your body, brain, and your skin. There are endless possibilities.
#2—Eat Healthier
Some of these foods not only make your body healthier but also can brighten and tighten your skin too:
Green Tea—Full of antioxidants and polyphenols fights free radicals, contains EGCG (Epigallocatechin gallate), which flushes out toxins and speeds metabolism
Turmeric—Powerful anti-inflammatory
Avocado—Healthy fatty acids help to hydrate the skin
Olive Oil—Contains heart-healthy fats, but also boosts the function of your thyroid, which regulates metabolism and flushes out toxins
Coconut Oil—A medium chain triglyceride that contains high levels of vitamin E, and it has potent antifungal and antibacterial properties
Fatty Fish—Omega3 fatty acids, which are incredibly important for your skin and brains health and vibrancy
Berries—antioxidant rich berries help to lower cholesterol, prevent gray hair, aids in weight loss and detoxification
Cucumber—Helps to flush out water retention and hydrate the skin, contains vitamin K, B, copper, and potassium
Greek Yogurt—Packed with vitamins and probiotics this treatment helps to keep your skin clear
Tomatoes—Contains lycopene, which helps to shield us from the sun's harmful rays naturally
Beets—Help to detoxify your skin through antioxidants, which creates an anti-inflammatory effect
Citrus—Loaded with vitamin C, which helps to trigger the production of collagen
It's important to remember to eat natural, whole foods for the majority of your diet. In doing so, your skin will have beautiful luminosity, and you'll be healthier for it overall.
#3— Develop a Chemical Free Skincare Routine
Just like some of the superfoods mentioned above, your skincare should also contain these ingredients and NOT chemicals. Toxins and chemicals like sodium laurel, laureth sulfate, parabens, pesticides, and mineral oils are harmful, carcinogens, allergens, and pore-clogging ingredients that are absorbed directly into your skin and into the body, which creates an unhealthy environment and causes adverse reactions and damage. Even more dangerous, some of these chemicals and toxins are absorbed directly into the lymph nodes and bloodstream, which causes disease states and disorders to arise.
Naples Soap Company
Naples Soap Company offers the highest quality natural bath and body products with the health of your skin in mind. With ingredients like sea salt, essential oils, shea butter, oat flour kernel, coconut oil, and yogurt extract, the skin benefits and results are incomparable.
After a tough workout, why not indulge in a Pink Sugar Sea Salt Scrub? This sea salt scrub provides gentle exfoliation and deep hydration. Detoxifying sea salt removes dry, dull flakes revealing healthy and radiant skin while shea butter and vitamin E lock in moisture. Build a brighter complexion with fatty acids and antioxidants to brighten and tighten your skin with their face oil, which provides fast absorbing moisture and luminosity. If you have sore muscles, they've got you covered. The Muscle Stick is a natural alternative for topical pain relief powered by an effective blend of essential oils. Black pepper, menthol, and eucalyptus promote circulation and reduce inflammation in affected areas.
There are numerous products to treat all types of skin conditions. To amp up your skincare routine, you've got to try Naples Soap Co.
Since launching Naples Soap Company ten years ago, they are now in eleven retail locations in Florida to serve you. To find out more, about their products and to revamp your skincare routine, please visit naplessoap.com, or stop by one of their stores.
Combining her passion for people and products, Deanna Wallin has taken Naples Soap Company from a tiny 300 square foot shop to a footprint of 11 retail locations throughout Florida.
Her passion, style, and client commitment has created a devoted following  for her products. Travelers come from all over the country to visit her unique stores and experience the fun, coastal, upscale ambiance which she has created. The stores are a refection of her hometown of Naples' healthy lifestyle and attitude. The Naples Soap Company brand has become widely known throughout the US, Europe, and Japan. The Company is poised to continue its phenomenal growth, and on track to complete a 20 store footprint within 5 years. Wallin attributes the success of the Company to loyal clients who appreciate quality products and superior customer experience.