By Anna M. Avola, D.M.D., M.S.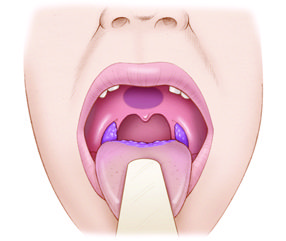 It is said that your eyes may be the window to your soul, but it turns out that your mouth is the window to the overall health of your body.  Many studies are now revealing that your oral health can effect, be affected by, or contribute to various diseases and conditions.
There is a link between the health of your mouth and such conditions as endocarditis, cardiovascular disease, diabetes, HIV/AIDS, osteoporosis, Alzheimer's Disease and other conditions.  Your mouth has millions of bacteria of which most are harmless and those that are not, are often controlled with good oral care and regular dental visits.
Without proper oral hygiene, bacteria can reach dangerous levels that can lead to infections, tooth decay and gum disease.  In addition, there are certain medications such as decongestants, antihistamines, painkillers and diuretics that can reduce the amount of saliva.  The reduction of saliva prevents acids from being neutralized and therefore contributes further to dental disease.
Taking care of your oral health on a daily basis becomes even more important as we age.  Often, taking prescribed medications, undergoing surgical procedures or being in a medically compromised condition demands that we pay attention to the window of our health – the mouth.
In recent years there has been an increase in oral cancer linked to infection with the human papilloma virus (HPV).  According to the American Cancer Society this year (2015) approximately 39,500 Americans will be diagnosed with oral or pharyngeal cancers and sadly, 7500 will not survive.  Unlike many other cancers, the survival rate of oral cancer is poor because it is not diagnosed early enough.
Oral cancer occurs primarily on the tongue, tonsils and floor of the mouth, but can also occur on gums, lips cheeks, and even in salivary glands.  Lesions can appear as white or red patches, swelling tissue, jaw or tooth pain or enlarged lymph nodes in the neck.  If any of these conditions do not subside within two weeks, please see your dentist.
Risk factors for oral cancer include smoking, chewing tobacco, alcohol consumption and  sun exposure on the lips as well as sunlamps or sun beds.  Age and gender are also risk factors with males over 50 as the predominate candidates. If oral cancer is left untreated, it grows and eventually spreads (metastasizes) to other parts of the body usually through the lymphatic system.  Treatment for oral cancer will depend on various factors, such as where the cancer is located or which of four stages it may be diagnosed, as well as the patient's general health.
As part of your regular dental exam, your dentist will conduct an oral cancer screening exam.  Your dentists will feel for any lumps or irregular tissue, changes in your neck, and oral cavity.  The exam may include an oral brush biopsy if she sees tissue in your mouth that looks suspicious.  This test is painless and involves taking a small sample of the tissue and analyzing it for abnormal cells.
The American Cancer Society recommends oral cancer screening exams every three years for people over 20 years old and annually for people over 40 years old.  Early detection can improve the chance of successful treatment.  Remember to make an appointment with your dentist and be sure that an oral cancer exam is included with your regular dental check up.
Anna M. Avola, D.M.D., MS
239-304-9265