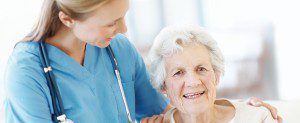 Did you know that 56 percent of the American population overestimate the cost of long term care coverage?  According to the statistics from the American Association for Long-Term Care Insurance, most Americans predicted that the annual cost for a long-term care insurance premium covering a healthy 55 year-old couple to be $7,000.00, when, in actuality, the correct annual  cost is $2700.00.
SURPRISE, SURPRISE…..
According to the American Association of for Long-Term Care Insurance, the nation's leading insurers will soon begin charging 20 to 40 percent more  for women than men for long term care coverage.
THE SOLUTION???
We advise that the best time to explore your options is between the ages of 55 and 65.  For example, a woman age 55 can currently purchase &170,000.00 of immediate long-term care insurance benefits for roughly $150.00 per month, whereas someone age 65 will pay more than $250.00 per month for a similar coverage.
POINTS TO KEEP IN MIND…..
Long-term-care insurance prices will keep going up.
Women account for 65 percent of all newly-opened LTCi claims, and the coverage costs 8 to 10 % more each year than a person who delays  in making a purchase.
Ailing Long-Term Care Insurers Share
Their Pain:
Don't look now, but the long-term care insurance business is hurting – badly, and that could make it more difficult, or more expensive, for you to get a policy.
What went wrong?
Long-term care policies have only been offered on a large scale since the 1980s, meaning insurers are just now seeing clear claim patterns emerge.  From their perspective, it's an ugly picture: more people than expected are holding onto their policies until they can file a claim, and years of rock bottom interest rates have kept insurers from earning a decent return on policies whose benefits increase three to five percent a year.
The results: a number of providers have left the business, and others are jacking up rates: California's public pension fund, caipers, recently won approval for an 85 percent increase over two years. Some, like John Hancock, a subsidiary of Manulife, are offering stripped down plans that keep prices in check but cover less.
Now companies are starting to differentiate among potential customers in new ways to ensure that premiums better reflect policyholders' risk profiles.
The changes are jarring.  Genworth, a leading provider of long-term care insurance, has already begun charging single women more for policies. On April 29 John Hancock will follow suit, and the rate hikes could be as high as 40 percent.
When Your Agent does make the difference
Monday, March 4, 2013
Quincy Shehadeh, of Bankers Life and Casualty in SW Florida, has been chosen as Southeast territory agent of the year. He ranked fifth nationally and was one of five PHC Elite qualifiers in 2012.
Published: Monday, April 30, 2012
Quincy Shehadeh has again been ranked as the No. 1 insurance agent in the Southeast territory at Bankers Life and Casualty and Colonial Penn. The Sarasota agent specializes in Medicare supplements, long-term care, life insurance and annuities. In 2011, Bankers Life and Casualty and Colonial Penn recognized Shehadeh as Top Producer. He was one of the Top 10 Agents in core business nationwide.
Published: Monday, February 28, 2011
Bankers Life and Casualty has honored Quincy Shehadeh as Medicare Supplement Agent of the Year for 2010. It is the sixth consecutive year that Shehadeh has received the honor. He is also the top agent in the Southeast United States for all lines of life and health insurance.
Published: Monday, May 10, 2010
For the fifth consecutive year, Bankers Life has named Quincy Shehadeh as No. 1 agent nationwide for Medicare supplements.
Quincy Shehadeh, MDRT
PHONE:  239-404-0226
EMAIL:qshehadeh@me.com