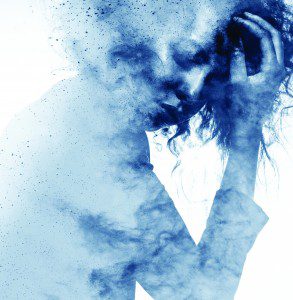 Chronic pain is a very unfortunate reality for many people. Daily painful conditions can cripple patients not only physically but also emotionally.  Stressors from dealing with ongoing pain can cause emotional distress for suffers such as depression and anxiety. It may also cause relationship problems. Patients are not able to participate as fully as they would like in family events, chores and basic daily activities.
A variety of disease states and physical ailments can cause chronic pain.
Some common causes of chronic pain are disc herniation's or pinched nerves. Causes of pain include: Rhematological disorders, cancer and arthritis.  What is even more devastating is many chronic pain symptoms have no clear diagnosis.
Many patients can pinpoint a date that their pain started as a result of an injury, auto accident, fall or sprain. Others experience a slow onset to their pain as a result of various disease states or degeneration.
Regardless of the cause, nearly 1/3 of chronic pain sufferers are undertreated.
Because of the fear of additional pain meds or trying yet another procedure that doesn't adequately control their pain and ongoing cost, many sufferers of chronic pain struggle to obtain the care that they so desperately need.
There is still a negative stigma associated with chronic pain. Sadly, it is all too common for chronic pain patients to be viewed as weak, drug seeking or addicts. In many cases, that could not be further from the truth.
Here is some helpful advice for suffers of chronic pain:
1.    Consult a physician who specializes in pain management.  Find a doctor who listens.
2.    Provide copies of your records from previously treating doctors and any imaging/diagnostic reports you may have.
3.    Take a friend or family member to your appointments for support.
4.    There are new treatments for pain, keep an open mind.
5.    Educate yourself. There are many websites filled with available information.
6.    Be willing to discuss your concerns and questions with your doctor. Always be honest with your medical team,
they are on your side and they want to help you.
7.    If you have an issue/concern, call your doctors office right away.  You know your body better than anyone.
8.    Be patient, chronic pain patients are dealing with inordinate amounts of stress. Be kind to yourself and take care of yourself.
9.    Accept help, whether its help to get your groceries in the door or an act of friendship to lift your spirits.