By Gino Sedillo, MD, FACC, CardioVascular Solutions Institute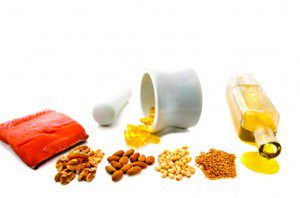 Understanding Cholesterol
Cholesterol is a waxy substance that's found in all of your cells and has several useful functions, including helping to build your body's cells. It's carried through your bloodstream attached to proteins. These proteins are called lipoproteins. There are two kinds of lipoproteins:
Low-Density Lipoproteins (LDL) – These lipoproteins carry cholesterol throughout your body, delivering it to different organs and tissues. But if your body has more cholesterol than it needs, the excess keeps circulating in your blood. Over time, circulating LDL cholesterol can enter your blood vessel walls and start to build up under the vessel lining. Deposits of LDL cholesterol particles within the vessel walls are called plaques, and they begin to narrow your blood vessels. Eventually, plaques can narrow the vessels to the point of blocking blood flow, causing coronary artery disease. That is why LDL cholesterol is often referred to as "bad" cholesterol.
High-Density Liproproteins (HDL) – These lipoproteins are often referred to as HDL or "good" cholesterol. They act as cholesterol scavengers, picking up excess cholesterol in your blood and taking it back to your liver where it's broken down. The higher your HDL level, the less "bad" cholesterol you'll have in your blood.
Top 5 Foods to Lower Your Cholesterol  
Diet can play an important role in lowering your cholesterol. Can a bowl of oatmeal help lower your cholesterol? How about a handful of walnuts or even a baked potato topped with some heart-healthy margarine? A few simple tweaks to your diet — like these — may be enough to lower your cholesterol to a healthy level and help you stay off medications. Here are five foods that can lower your cholesterol and protect your heart.
1. Oatmeal, Oat Bran and High-Fiber Foods
Oatmeal contains soluble fiber, which reduces your low-density lipoprotein (LDL), the "bad" cholesterol. Soluble fiber is also found in such foods as kidney beans, apples, pears, barley and prunes.
Soluble fiber can reduce the absorption of cholesterol into your bloodstream. Five to 10 grams or more of soluble fiber a day decreases your total and LDL cholesterol. Eating 1 1/2 cups of cooked oatmeal provides 6 grams of fiber. If you add fruit, such as bananas, you'll add about 4 more grams of fiber. To mix it up a little, try steel-cut oatmeal or cold cereal made with oatmeal or oat bran.
2. Fish and Omega-3 Fatty Acids
Eating fatty fish can be heart-healthy because of its high levels of omega-3 fatty acids, which can reduce your blood pressure and risk of developing blood clots. In people who have already had heart attacks, fish oil — or omega-3 fatty acids — reduces the risk of sudden death.
Doctors recommend eating at least two servings of fish a week. The highest levels of omega-3 fatty acids are in:
. Mackerel
. Lake trout
. Herring
. Sardines
You should bake or grill the fish to avoid adding unhealthy fats. If you don't like fish, you can also get small amounts of omega-3 fatty acids from foods like ground flaxseed or canola oil. You can take an omega-3 or fish oil supplement to get some of the benefits, but you won't get other nutrients in fish, like selenium. If you decide to take a supplement, just remember to watch your diet and eat lean meat or vegetables in place of fish.
3. Walnuts, Almonds and Other Nuts
Walnuts, almonds and other nuts can reduce blood cholesterol. Rich in polyunsaturated fatty acids, walnuts also help keep blood vessels healthy. According to the Food and Drug Administration, eating about a handful (1.5 ounces, or 42.5 grams) a day of most nuts, such as almonds, hazelnuts, peanuts, pecans, some pine nuts, pistachio nuts and walnuts, may reduce your risk of heart disease. Just make sure the nuts you eat aren't salted or coated with sugar.
All nuts are high in calories, so a handful will do. To avoid eating too many nuts and gaining weight, replace foods high in saturated fat with nuts. For example, instead of using cheese, meat or croutons in your salad, add a handful of walnuts or almonds.
4. Olive Oil
Olive oil contains a potent mix of antioxidants that can lower your "bad" (LDL) cholesterol but leave your "good" (HDL) cholesterol untouched. The Food and Drug Administration recommends using about 2 tablespoons (23 grams) of olive oil a day in place of other fats in your diet to get its heart-healthy benefits. To add olive oil to your diet, you can saute vegetables in it, add it to a marinade, or mix it with vinegar as a salad dressing. You can also use olive oil as a substitute for butter when basting meat or as a dip for bread. Olive oil is high in calories, so don't eat more than the recommended amount.
The cholesterol-lowering effects of olive oil are even greater if you choose extra-virgin olive oil, meaning the oil is less processed and contains more heart-healthy antioxidants. But keep in mind that "light" olive oils are usually more processed than extra-virgin or virgin olive oils and are lighter in color, not fat or calories.
5. Foods with Added Plant Sterols or Stanols
Foods are now available that have been fortified with sterols or stanols — substances found in plants that help block the absorption of cholesterol. Margarines, orange juice and yogurt drinks with added plant sterols can help reduce LDL cholesterol by more than 10 percent. The amount of daily plant sterols needed for results is at least 2 grams — which equals about two 8-ounce (237-milliliter) servings of plant sterol-fortified orange juice a day.
Plant sterols or stanols in fortified foods don't appear to affect levels of triglycerides or of high-density lipoprotein (HDL), the "good" cholesterol.
Other Changes To Your Diet
For any of these foods to provide their benefit, you need to make other changes to your diet and lifestyle. Cut back on the cholesterol and total fat — especially saturated and trans fats — that you eat. Saturated fats, like those in meat, full-fat dairy products and some oils, raise your total cholesterol. Trans fats, which are sometimes found in margarines and store-bought cookies, crackers and cakes, are particularly bad for your cholesterol levels. Trans fats raise low-density lipoprotein (LDL), the "bad" cholesterol, and lower high-density lipoprotein (HDL), the "good" cholesterol.
Top 5 Lifestyle Changes to Reduce Cholesterol
Lifestyle changes can help reduce cholesterol, keep you off cholesterol-lowering medications or enhance the effect of your medications. High cholesterol increases your risk of heart disease and heart attacks. You can reduce cholesterol with medications, but if you'd rather make lifestyle changes to reduce cholesterol, you can try these five healthy lifestyle changes. If you're already taking medications, these changes can also improve their cholesterol-lowering effect. Here are five lifestyle changes to get you started.
1. Lose Weight
Carrying some extra pounds — even just a few — contributes to high cholesterol. So losing as little as 5 to 10 pounds (about 2 to 5 kilograms) can help reduce cholesterol levels. Start by taking an honest look at your eating habits and daily routine. Consider your challenges to weight loss — and ways to overcome them.
If you eat when you're bored or frustrated, take a walk instead. If you pick up fast food for lunch every day, pack something healthier from home. If you're sitting in front of the television, try munching on carrot sticks instead of potato chips as you watch. And, look for ways to incorporate more activity into your daily routine, such as using the stairs instead of taking the elevator. Take stock of what you currently eat and your physical activity level, and slowly work changes in.
2. Eat Heart-Healthy Foods
Even if you have years of unhealthy eating under your belt, making a few changes in your diet can reduce cholesterol and improve your heart health.
. Choose healthier fats. Saturated fats, found in red meat and dairy products, raise your total cholesterol and low-density lipoprotein (LDL) cholesterol, the "bad" cholesterol. As a general rule, you should get no more than 10 percent of your daily calories from saturated fat. Instead, choose leaner cuts of meat, low-fat dairy and monounsaturated fats — found in olive, peanut and canola oils — for a healthier option.
. Eliminate trans fats. Trans fat can be found in fried foods and many commercial baked products, such as cookies, crackers and snack cakes. But don't rely on packages that are labeled "trans fat-free." In the United States, if a food contains less than 0.5 grams of trans fat per serving, it can be labeled "trans fat-free." Even though those amounts seem small, they can add up quickly if you eat a lot of foods that have a small amount of trans fat in them. Instead, read the ingredients list. You can tell if a food has trans fat in it if it contains partially hydrogenated oil.
. Limit the cholesterol in your food. Aim for no more than 300 milligrams (mg) of cholesterol a day — less than 200 mg if you have heart disease. The most concentrated sources of cholesterol include organ meats, egg yolks and whole milk products. Use lean cuts of meat, egg substitutes and skim milk instead.
. Select whole grains. Various nutrients found in whole grains promote heart health. Choose whole-grain breads, whole-wheat pasta, whole-wheat flour and brown rice.
. Stock up on fruits and vegetables. Fruits and vegetables are rich in dietary fiber, which can help lower cholesterol. Snack on seasonal fruits. Experiment with veggie-based casseroles, soups and stir-fries. If you prefer dried fruit to fresh fruit, limit yourself to no more than a handful (about an ounce or two). Dried fruit tends to have more calories than does fresh fruit.
. Eat foods rich in omega-3 fatty acids. Omega-3 fatty acids can help lower your LDL ("bad") cholesterol. Some types of fish — such as salmon, mackerel and herring — are rich in omega-3 fatty acids. Other good sources of omega-3 fatty acids include walnuts, almonds and ground flaxseeds.
3. Exercise on Most Days of the Week
Whether you're overweight or not, exercise can reduce cholesterol. Better yet, moderate physical activity can help raise high-density lipoprotein (HDL) cholesterol, the "good" cholesterol. With your doctor's OK, work up to 30 to 60 minutes of exercise a day. Remember that adding physical activity, even in 10-minute intervals several times a day, can help you begin to lose weight. Just be sure that you can keep up the changes you decide to make. Consider:
. Taking a brisk daily walk during your lunch hour
. Riding your bike to work
. Swimming laps
. Playing a favorite sport
To stay motivated, find an exercise buddy or join an exercise group. And remember, any activity is helpful. Even taking the stairs instead of the elevator or doing a few sit-ups while watching television can make a difference.
4. Quit Smoking
If you smoke, stop. Quitting can improve your HDL cholesterol level. And the benefits don't end there. Just 20 minutes after quitting, your blood pressure decreases. Within 24 hours, your risk of a heart attack decreases. Within one year, your risk of heart disease is half that of a smoker. Within 15 years, your risk of heart disease is similar to someone who never smoked.
5. Drink Alcohol Only in Moderation
Moderate use of alcohol has been linked with higher levels of HDL cholesterol — but the benefits aren't strong enough to recommend alcohol for anyone who doesn't already drink. If you choose to drink, do so in moderation. This means no more than one drink a day for women, and one to two drinks a day for men. Drinking too much alcohol can lead to serious health problems, including high blood pressure, heart failure and stroke.
If Lifestyle Changes Aren't Enough …
Sometimes healthy lifestyle changes aren't enough to lower cholesterol levels. Make sure the changes you choose to make are ones that you can continue, and don't be disappointed if you don't see results immediately. If your doctor recommends medication to help lower your cholesterol, take it as prescribed, but continue your lifestyle changes.
Superior Cardiovascular Care
CardioVascular Solutions Institute is committed to serving the community by providing a superior standard of cardiovascular care. We achieve excellence in utilizing state of the art technology to provide compassionate care, while upholding the highest standard of ethics. We are on the cutting edge as leaders in advanced clinical research in cardiac and vascular medicine. CVSI excels in maintaining a professional and communicative relationship with all physicians and medical professionals involved in managing our patients' overall health and wellness. To learn more, call 941-747-8789 or visit us online at www.cardiovascularsolutionsinstitute.com.
Source: Mayo Clinic
Dr. Gino Sedillo, M.D. F.A.C.C.
Dr. Gino Sedillo, M.D. F.A.C.C. Born in Albuquerque, New Mexico, Dr. Sedillo is Board Certified in Internal Medicine, Cardiovascular Diseases and Interventional Cardiology, and has been a member of the American College of Cardiology since 1996. He completed his residency training for Internal Medicine at the University of Texas, where he was voted Intern of the Year and was selected Chief Medical Resident. He completed his Cardiology training at the Texas Heart Institute/ St. Lukes Hospital in Houston, Texas. He was elected Chief Interventional Fellow. Dr. Sedillo received additional specialization in Coronary and Peripheral Vascular Intervention as well as Pacemaker Implantation.
After 15 years of training, Dr. Sedillo started working for the Bradenton Cardiology Center in 1995. While there he performed more than 1,000 procedures per year and he began teaching procedures and techniques to other practicing cardiologists, vascular surgeons, and interventional radiologists. He served as Director of the cardiac catheterization lab at Manatee Memorial Hospital.
Most recently, in May 2011, Dr. Sedillo founded his independent practice, CardioVascular Solutions Institute, with offices in Sarasota and Bradenton. Since then Dr. Sedillo has been named director of the Percutaneous Coronary Intervention program at Doctors Hospital in Sarasota.
When he's not seeing patients, teaching other physicians or doing clinical research, Sedillo cherishes time with his three children.
Call To Schedule Your Appointment Today!
(941) 747-8789