By Dr. Annette Neumann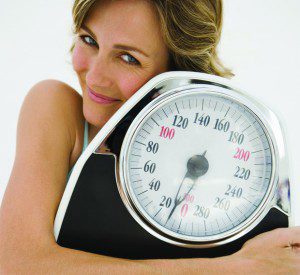 In today's high-paced, high-stress society, we are accustomed to treating health problems after they negatively impact our lives, rather than proactively caring for our bodies. Unfortunately, waiting until a problem develops, such as weight gain or chronic pain, puts your overall health at risk. Poor nutrition, fatigue, stress and pain can send your body on a downward spiral, leaving many patients feeling hopeless and frustrated. A whole body approach to wellness is different and very effective at preventing unwanted health conditions. This approach helps patients get healthy and stay healthy for life.
There are multiple plans for medical weight loss. One plan is the Fast Track Program, which involves receiving HCG medically prescribed injections of a hormone produced during pregnancy that can spur rapid long-lasting weight loss. It also involves receiving appetite control medication and Lipo injections, which not only help you to lose weight, but can have a positive impact on other conditions such as diabetes and heart disease. Another plan is the Lifestyle Change Program.
Medical Weight Loss Diagnosis
Taking a medical approach to weight loss will ensure that you safely lose weight and keep it off for years to come. During your initial consultation your medical history is reviewed to help determine the best weight loss plan, whether that plan ultimately involves the HCG medically prescribed injections, appetite suppression medication or Lipo injections. Your medical history will include weight and current diet as well as your mental status and history.
After your consultation, a basic examination is performed, taking note of your current height, blood pressure and pulse. The doctor may also examine your thyroid, heart and lungs depending on how healthy you are and your current age.
The information gleaned from your medical history and physical examination is used to determine whether or not you need further testing to choose the best weight loss plan. Thyroid testing may be done to see if your thyroid is over or under active. If you have a history of heart disease or a family history of cardiac disease, you may undergo an EKG.
Once your examination and diagnosis are complete, the doctor will be able to develop the best medical weight loss plan for you. If you need to lose weight rapidly the Fast Track Program may be suggested, which involves daily medically prescribed injections. For some people, appetite suppression medication or Lipo injections may be a better fit. Before prescribing injections, or any other medication, the doctor will educate you on the risks and benefits of using them..
Weight Loss with Clear Results
At Toledo Blade Weight Loss center, we take the mystery out of weight loss using our program based on Dr. Simeon's protocol "Pounds & Inches." Our medical weight loss programs can help you lose up to one pound a day for up to 45 days – and most importantly – keep it off.
We start with determining the underlying problem for your weight gain. For many patients, eating healthy and exercising is simply not enough to take off the pounds. Our cutting edge medical weight loss treatments include integrating Dr. Simeon's protocol "Pounds & Inches", HCG medically prescribed injections and appetite control medication.
The medically prescribed injections protect your lean muscle mass while turning your body into a fat burning machine. HCG Medically prescribed injections are part of our Fast Track medical weight loss program, which helps patients drop the pounds fast and feel more energetic than they have in years! Most importantly, our nutrition counseling and lifestyle advice helps patients correct negative habits that led to weight gain, so the pounds stay off for life.
If you are ready to lose extra weight and keep it off for good, a medical weight loss program may be the final solution you need. Patients have been reaching and maintaining their goal weight with help from Dr. Annette Neumann and her team at Toledo Blade Weight Loss
Ready to take control of your life? Schedule your consultation and diagnostic appointment today at Toledo Blade Weight Loss in Port Charlotte / North Port. It's a great day to change your life.
Dr. Annette Neumann, owner of Toledo Blade Weight Loss, recently moved to Port Charlotte with her husband from her native state of Michigan. She has been in the healthcare field in various capacities since 1979. Originally, Dr. Neumann began her health related career in nursing then moved on a few years later to become a chiropractor. As her children grew up and left home, Dr. Neumann once again made a career shift to become an osteopathic physician. After residency, she became board certified in family medicine and opened her own office. In the fall of 2013, Dr. Neumann required a total hip replacement, which started her thinking of a new path she might take in medicine. This, along with the fact that many of her patients struggled with being overweight, was the impetus for her interest in medical weight loss management. Dr. Neumann's goal is to help people lose weight and maintain the weight loss for the rest of their lives. Her plan is to do this with lifestyle change, counseling, exercise, appetite suppressants, lipotropic injections and/or HCG injections.
Toledo Blade Weight Loss
941-889-6915