Provided by The American Diabetes Association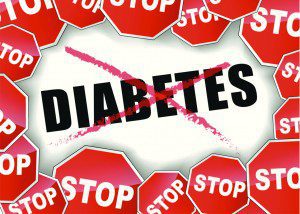 Diabetes is a serious disease, and you probably know someone who is affected by it. Nearly 30 million* children and adults in the U.S. are living with diabetes.
About eight million of those people don't know they have it, which means they're not getting the care they need to stay healthy.
About 5% of people in the U.S. with diabetes have type 1 diabetes, in which the body attacks and destroys its insulin-producing cells. There is no way to prevent or cure type 1 diabetes at this time.
With type 2 diabetes, which represents 90-95% of all diabetes cases, diagnosis often comes 7 to 10 years after the onset of the disease, after disabling and deadly complications have had time to develop.  Therefore, early diagnosis is critical to successful treatment and delaying or preventing complications such as heart disease, blindness, kidney disease, stroke, amputation and early death.
Everyone should be aware of the risk factors for type 2 diabetes.  People who are overweight, under active and over the age of 45 should consider themselves at risk. African Americans, Hispanics/Latinos, Native Americans, Asian Americans, Pacific Islanders, people who have a family history of the disease, and people who have prediabetes also are at an increased risk for developing type 2 diabetes.
There are steps you can take to help prevent the onset of type 2 diabetes. Studies indicate that it can be prevented or delayed by losing just 7 percent of body weight through regular physical activity (30 minutes a day, five days a week) and healthy eating.
To learn more about your risk for type 2 diabetes, take the American Diabetes Association's diabetes risk test at diabetes.org/risktest2015. It's free, quick and easy to share with friends and family who may also be at risk.
*That's more than the entire populations of Alaska, Delaware, District of Columbia, Hawaii, Idaho, Kansas, Maine, Montana,