By Advanced Imaging of Port Charlotte –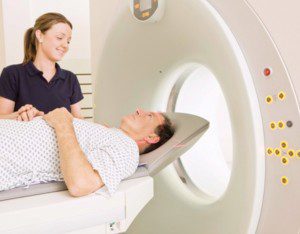 Advanced Imaging of Port Charlotte opened in 2005 with the objective of providing residents of Port Charlotte and the surrounding area with the highest quality of medical imaging possible. Since that time, Advanced Imaging has continued to grow and evolve with the newest medical technology available.
Advanced Imaging began with the concepts of Dr. Thomas Fabian. Dr. Fabian has lived in and supported the Port Charlotte community for over twenty years. Dr. Fabian's vision has allowed Advanced Imaging to provide both state of the art equipment and testing while at the same time, providing the hands on small town feel of truly knowing your radiologist. Dr. Fabian is well known in the community for his compassion and philanthropy; couple this with his extensive radiology training and exceptional radiological skills and you have a first class radiologist right here in our community. Dr. Fabian realizes the importance of treating patients with compassion and respect; this was an integral part of starting Advanced Imaging and continues to be a core value to this day.
Advanced Imaging also began with the concept of providing the most advanced technology and best equipment possible. Advanced Imaging was the first center in the area to offer digital mammography and in fact, has taken women's health one step further. In 2006 Advanced Imaging opened the area's first Women's Center. In 2010, the Women's Center was redone adding a second digital mammogram and creating a soothing, pleasant atmosphere for patients.
Advanced Imaging has been designated a Center of Excellence by the American College of Radiology. This designation means that Advanced Imaging is fully accredited in all women's imaging. Excellence means Advanced Imaging does more than just mammography.  The services begin with mammography and extend to stereotactic breast biopsy, breast ultrasound, breast MRI and ultrasound-guided breast biopsy. Although it is not required for designation, Advanced Imaging of Port Charlotte performs MRI guided breast biopsies. Advanced Imaging provides the most comprehensive women's health services available anywhere in the tri-county area.
In August of 2010 Advanced Imaging started using the new Siemens Verio 3 Tesla MRI.  This addition to our technologically advanced center provides patients with the most spacious and comfortable MRI experience possible. The field strength of the magnet provides referring physicians with the clearest images available anywhere.
It is our commitment to our patients and community that helps to guide us in the decisions to bring new services to Charlotte County and surrounding areas. Some of the services offered on the 3T at Advanced Imaging include Prostate and also Functional MRI. These services are not found elsewhere in Southwest Florida. In addition, we perform DaTscan's and Amyvid testing. DaTscan's are a nuclear test that helps in the diagnosis of Parkinson's disease. Amyvid is our most recent addition. Amyvid helps in determining if a patient has Alzheimer's. Both of the these test are only available at Advanced Imaging. For more information on these or any other testing please contact your physician or Advanced Imaging.
Advanced Imaging will continue to provide the Port Charlotte area with the highest quality imaging available. It is or goal to make your visit with us as comfortable and pleasant as possible. New technology on the horizon includes the ability to schedule appointments online as well as complete your medical forms electronically. It is our desire to provide you with testing and care that is unparallelled at any other facility.
For your convenience Advanced Imaging is open Monday-Saturday from 7 a.m. until 7 p.m.
Call 941-235-4646 today for further information or visit us online at www.advimaging.com.