By Tara Moser, LCSW, RPT-S –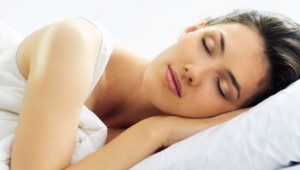 Daydreaming of sleep? Unable to get your brain to shut down at night? Thinking about a nap the night before you even get to bed?
Wondering what it is like to sleep like a baby (or a puppy for our dog loving friends)?
Should I? Could I? Would I? Do I? We live in a society who is always on the move and does not put sleep as a priority. Is your bed just a bed? If you are eating and working from bed, you may be jeopardizing your sleep needs. When we set the condition of our beds being just that…a bed and the place to sleep, we train ourselves to appreciate sleep.
It is a priority question we ask all of our clients: What does your nightly sleep routine look like? There are many other associated questions as sleep affects our mental stability, mood, and communication skills. Identifying the differences in falling asleep and staying asleep is critical. Just as we eat and breath, we cannot survive without enough sleep!
Mental health diagnosis can be masked or misdiagnosed by sleep trouble. Sleep problems are also symptoms of some diagnoses such as anxiety, depression, and Attention Deficit Hyperactivity Disorder (ADHD).
Technology plays a large role of our sleep needs. "Blue lights" from our cell phones, tablets, laptops, and televisions all deplete our melatonin levels. If you are checking email, playing games, or watching television as you try to doze off, you may be depleting your body's needs and causing harm to your health and mental health.
We may realize that we feel tired but not sleepy when our melatonin levels are low. While you can find over the counter remedies to this, that is just a short term fix and should not be utilized without the monitoring of a medical doctor. The over the counter melatonin is also manufactured and not the same as natural melatonin, a hormone our bodies make on their own. Long term effects of melatonin level drops and lack of sleep impact our immune system, energy levels, eating habits, and more.
We are fortunate enough in Southwest Florida to have a sleep expert that we consult and who has a few books out for self help with sleep. Dr. Jose Colon has amazing passion toward improving sleep habits and getting you back on track. His adult insomnia book the "Sleep Diet" addresses explanations toward insomnia we may experience and his most recent children's book, "The Magic Ice Cream Palace", is age appropriate, and encourages children to play and bring play to the rescue! The book grabs the adult to help the child enter the imaginative world of healing!
Creating your personalized sleep schedule and sleep environment will help lift your mood and energy. Each of us has unique needs as to how much sleep our bodies require as well as to times we need to sleep and function better.
The terms "Night Owl", "Early Riser", "Morning person", and more are commonly used about ourselves and directed toward those around us as labels for sleep routines. While they are also Circadian Sleep Disorders (neurological disorders) that are affecting lives of individuals by preventing needed rhythmic sleep cycles, the terms are more often used as labels of habit. When you start finding yourself stuck in the questions at the start of this article or labeling yourself by your sleep patterns, take a minute to reflect and find what you need. When self processing and journaling your thoughts prevent you from getting the amount of sleep that creates a refreshed feeling each morning, consider looking to talk to a neutral party, such as a mental health professional, who can help you uncover. Make the choice today to put your sleep first and rest easy!
Tara Moser, LCSW, RPT-S specializes in working with children, adolescents, and families. She has a Master's Degree in Social Work from the University of Central Florida, is a Licensed Clinical Social Worker in the State of Florida (#SW8379), and a Registered Play Therapist Supervisor through the Association for Play Therapy. Tara also specializes in Play Therapy with children 2 -18 years old, as well as incorporates pet-assisted play therapy into some of her clinical work utilizing her two dogs Abbey and Bode.
Tara has worked in a variety of therapeutic roles including foster care, non-profit family counseling, non-profit individual counseling, elementary school based counseling programs, adolescent drug prevention/intervention, behavioral therapy with autism, domestic violence counseling, and supervised visitation, in addition to her private practice.
Tara's counseling approach is client centered in that each session is unique to meet the client's needs and utilizes tools that are most effective for the client such as play, music, pets, and art. More often with the younger children, non-directive and directive modalities of play therapy are utilized. Cognitive-behavioral approaches and family system approaches are also utilized.
Learn more on our website at
www.deltafamilycounseling.com
Tara Moser, LCSW, RPT-S
239-540-1155