By Senior Home Care – Bradenton, Sarasota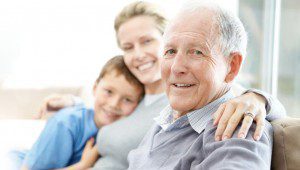 Recently, Senior Home Care joined Florida's Health Information Exchange (HIE). The benefit to patients is that all their participating providers can access their complete medical record, including up-to-date documents, medications and test results that may have been ordered by another physician or facility. Providers who are part of the HIE access patient records only after patients consent, so patients are encouraged to review their status and discuss questions they have with their health care provider.
HIE is the secure, electronic sharing of health information between doctors' offices, hospitals, pharmacies, labs, radiology centers, and other health care organizations. Through HIE, doctors have immediate access to important information which will help with the coordination of patient care. The goal is to facilitate authorized access to clinical data to provide safe, efficient, effective, patient-centered medical care. Senior Home Care is now part of a network of individual health care providers, totaling 22 participants, which will electronically share patient information within their network and, ultimately, with other networks across the state.
Senior Home Care was selected to join the exchange because of its technological readiness for secured sharing of patient health information with other participants in the Florida HIE.
"Our company made a significant commitment early on to implement an innovative technological platform for maintaining, sharing and integrating the Electronic Health Record (EHR) of our patients," stated Robert Fusco, Senior Home Care's Chief Executive Officer. "That has positioned Senior Home Care among the first providers to join the Florida Information Exchange, and is important as we partner with Accountable Care Organizations (ACOs) and other health care organizations."
He continued, "Connecting acute and post-acute care providers helps patients receive the most suitable care, at the right time with the right clinician. We believe the Florida HIE is a critical component of an integrated solution to improve the quality of health care through better outcomes, lower costs with excellent patient satisfaction."
About Senior Home Care, Inc. Senior Health Care has been treating seniors throughout Florida and Louisiana with quality home health care services since 1994. With nearly 50 branch locations (Senior Home Care in Florida and Synergy Home Care in Louisiana) and 1,800 employees, the company is one of the largest home health care providers in the Southeast. Working in conjunction with patients' physicians, Senior Home Care's nurses and clinicians treat more than 50,000 seniors each year in their homes and assisted/independent living facilities. The company's mission is to provide quality patient care in a compassionate and ethical manner while encouraging a lifestyle of independence. For more information, visit www.seniorhomecare.net.
Bradenton Office
101 Riverfront Blvd. Suite 600
Bradenton, FL 34205
Phone: (941) 527-1200
Fax: (941) 527-1210
HHA#299991550
Sarasota Office
5560 Bee Ridge Road
Sarasota, FL 34233
Phone: (941) 363-4590
Fax: (941) 363-4595
HHA#299991620