By Alex Anderson
Senior Associate Pastor at Bayside Community Church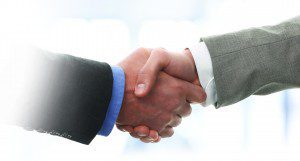 Last June I had the privilege of spending some time with Pastor Rick Warren and a few other awesome pastors in Orange County, California. Even thought it had been a brief six weeks since Pastor Rick had lost one of his sons, he was incredibly warm and very engaging.
As I was waiting a few days later at the John Wayne International Airport to jet my way back to Florida, the authenticity of my time with Pastor Rick began to alter me. I knew that I had been in the presence of a world-class leader whose resume would contest any on the planet. Besides being the founder of Saddleback, the eighth-largest church in America, his book, The Purpose Driven Life, has sold over 30 million copies.  He has been a presenter on the famous TED Talks and holds the Guinness World Record for the largest collection of books signed by the author. He has also spent the last 10 years or so teaching leadership to thousands of pastors in lands where a lack of resources generally prevents such privileges.
He truly is an amazing person to achieve so much, but the uncompromising disposition that stood out to me was his humility. He carries a natural warmth and authentic love for others. I was changed for the better by hanging out with him that day. Being with Pastor Rick reinforced my desire to be a world class Christ-follower and leader.
My pastor, Randy Bezet, often says, "Life change happens in context of relationships." And this is absolutely true. I know no quicker or more direct way to alter our lives than to have an authentic relationship with someone who is different. It can work in either direction by the way, for the best or the worst.  We seem to "rub off" on each other as Pastor Rick has on me (thanks Pastor Rick).
In the same way that iron sharpens iron, a person sharpens the character of his friends. ~Proverbs 27:17 (Voice)
The "rub off" can be subtle or drastic, but it appears in many different ways. Selecting our close friends is alarmingly important to our future since they can change our beliefs, emotions, self-esteem and our long-term decisions. Author Jim Rohn was fond of saying, "You are the average of the five people you spend the most time with." So take a minute and find out your answers to these life-altering questions.
Quickly name out loud your five closest friends and ask yourself these questions.
How much money do they make? How much do I make? How much love do you see expressed in their relationships? How much love do I express and receive? Are they healthy or sickly? How is my health?  Are they happy with their relationship with God? Then ask yourself, "Am I happy with my relationship with God (you can be by the way)?"
It's downright eerie how true these results can be and what kind of comfort, or more critical yet, a wake-up call they can be.
In 1999 I had the opportunity of meeting Charlton Heston, the actor who played Moses in the 1956 Cecil B. DeMille classic movie, The Ten Commandments. In Mr. Heston's case, at 6'3'' tall with a big smile and a strong handshake, he made quite the impression on me. One of my childhood movie heroes, he was bigger than life. At 78 years old he was the picture of perfect health and manliness.
Being in his presence sent me back to my childhood days, playing and working on the farm. Meeting and shaking Mr. Heston's hand, much like meeting Pastor Rick Warren, was a lifetime opportunity for me.
Both of these life-moments came my way, but the decision to follow through and connect with them, was my personal decision. These types of life-moments can be by design; more frequent and intentional.
Here are actions you can take that give you the same life impact when you are intentional.  Step 1: Decide what part of your life you want altered and improved. Step 2: Ask God to help you be aware of life-changing role models that have the aspect of life you seek. Go ask them. I have done this many times with great success. God has provided a mentor on every occasion. Step 3: Give back. Be of service to the mentor and to God, by being a mentor.
"You have not because you ask not…"
James 4:3 KJV
Intentionality, prayer and the courage to ask are the keys. This is your life, so get started, and send me an email with how it turns out.  I know what will happen if you do. Your life will get better.
To your spiritual health,
Alex E. Anderson
Author of the book, Dangerous Prayers
www.dangerous-prayers.com