Written By Barbara Freda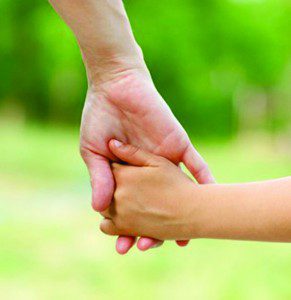 As a child who was raised by kind, loving and generous grandparents, I remember asking my grandma if she would come live with me one day when I was all grown up and successful with my life. Knowing the capacity of a child's heart, my grandma always told me yes, every time I asked. I would hold her hand and tell her of all the things this house would be, and with her sparkly eyes and soft smile, she would look back at me and say how wonderful it sounded and how she couldn't wait.
An independent and vibrant lady with an overly full itinerary and a red hat society social life was never going to need anyone as much as we all needed her. Even as she grew older, her vivacious attitude never wavered and her determination never waned. When she passed away, she was still hosting parties and actively participating in the garden club.
In reaching adulthood, I've since reflected on that particular dream of having her with me. The day we talked about when I was a child never actually came, and I never learned the answer to a more important question- how was I going to be of equally valuable assistance to her if she did need me?
The idea of two generations sharing a home is now more popular than ever. Adult children and their parents are buying homes together in favor of one moving in with the other. Sometimes the decision is influenced by economic reasons, other times either the parent or the child has health or safety concerns.
Whatever the case may be, studies have shown that the benefits of multigenerational living are much more extensive for everyone in the household. Having the company of those we love can lessen depression that comes with losing a spouse, help deepen the relationships between generations, give opportunity for greater involvement with each other's lives and help us understand one another.
Not only do our relationships grow stronger, we are able to find peace of mind. We can be sure that if our parent is with us, they aren't alone. If they are in need of care, we can provide it to them or make sure someone comes to our home who can. We ultimately sleep better knowing they are safe and sound, and they get the peace of mind in having someone who cares and will be there for them as well.
Another benefit of having our parents with us is that financially, it makes sense. We can share the cost of upkeep of the home and property, or alleviate it altogether. If we can have our parent in our home as opposed to a costly facility, and care for them ourselves (provided necessary medical attention isn't warranted) instead of hiring home health care, we can save a lot of money as well.
With all of those reasons for multigenerational living in mind, I asked a friend, Anita, who recently decided to buy a home with her son and his spouse, if she was happy with her decision. They all had the labor of selling their current homes, renovating their new home to suit mutually decided expectations, the stress of downsizing, packing and moving—and still, she couldn't be happier.
"Being married almost sixty years, when I lost my husband, I got depressed. This has helped me tremendously. I'm back to myself again, and the house is always filled with excitement", Anita said.
I asked if she felt a loss of independence, and with conviction, she said "I have complete independence if I want it, or we can be together. We eat dinner together or go out, it's a great thing!"
The renovations that are needed to accommodate this type of living vary per home. Luckily for Anita, her son, Jeff, and his spouse, Curt, they were able to buy a home that was big enough with limited changes to be made. Since this is not always the case, consulting an interior designer will help you decide how your home can be modified to suit the needs of multigenerational living without compromising either person's lifestyle.
Curtis Allen Designs is an interior design and remodeling company in SW Florida with Certified Aging in Place Specialists (CAPS) who are readily available to help you make the best educated decision as to what should be included in your design. Give our specialists a call today to learn how multigenerational living can become a reality for you and your family.
Curtis Allen Designs
www.curtisallendesigns.com
239-418-0011