By LaDonna Roye, Hairstylist –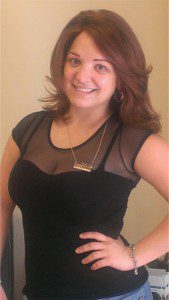 Recover with Confidence, a nationwide group of dedicated hair loss professionals provides products and services to women who have been afflicted with hair loss due to cancer and other medical reasons. LaDonna Roye Hairstylist is proud to be its local partner and provider in offering patients individualized products and support to aid in their recovery process.
There are more than 40 million women who experience some type of hair loss. For women who have medically related hair loss, the hair loss specialists at LaDonna Roye Hairstylist know the importance of quality, service, privacy, and a perfect hair product. Our wigs are designed for a natural look and are hand-made to give every woman comfort and unmatched quality.
These tips from our medical hair loss specialists will insure a positive hair replacement experience:
1.    Look for a hair loss specialist who is a licensed cosmetologist and schedule an appointment.  At LaDonna Roye Hairstylist our licensed cosmetologists work by appointment to give you their full attention and to schedule sufficient time for your consultation and wig fitting.
2.    Plan ahead. Hair loss occurs usually one to three weeks following your first chemotherapy treatment. Ideally, you should have your consultation while you still have your hair. This allows your hairstylist to match your hair color shade and style. If this is not possible, then plan to bring a recent photograph of yourself showing your hair.
3.    Your consultation should include discussions regarding your treatments, recovery, expectations, budget and lifestyle. This will aid in our assisting with your selection of synthetic, human hair or European hair. All are great options, but you should understand the features and benefits of each. We will also measure your head to ensure a proper fit. Your wig should fit securely and not move around on your head, nor should it be uncomfortably tight. Our hair loss specialists will be able to customize the fit perfectly for you.
4.    There are differences between fashion wigs and medical wigs. Selecting a hand tied wig (hair is knotted into the base by hand) rather than machine made (recognizable by rows of wefts) will give you the ultimate comfort and look completely natural.  Non slip material placed on the base adds to the security of a well fitting wig.
5.    Keep in mind that most insurance companies do offer a benefit for wigs, but you must follow their strict guidelines. Wigs are considered a "cranial prosthesis" under the Durable Medical Equipment category. Although we do not file your claim, our hair loss specialists will offer you assistance with filing your claim.
6.    When working with a hair loss specialist, wig purchases may include free hair color, cut and style–
so, make sure you ask. At LaDonna Roye Hairstylist we offer to clip your hair off or cut it short when your hair loss begins as a part of our wig fitting service. We also include minor tweaking of hair color on any human hair wig and customization of the cut and style of your wig.
7.    To ensure the quality, look and longevity of your wig, ask how to properly care for your wig and be sure you follow the instructions. At LaDonna Roye Hairstylist we stock wig care products and will instruct you how to properly care for your wig. We also offer cleaning, styling, and refurbishing your wig as a service in our salon.
8.    Plan to purchase a sleep cap and some beautiful scarves and turbans for those times you do not or cannot wear your wig. We offer an array of non-wig options at LaDonna Roye Hairstylist.
9.    Most women want to keep their same hair color and style but many enjoy experimenting with a new look. Discuss this during your consultation. You will have professional help selecting a hair color, shade, and style that will work for your face and your skin tone. Keep in mind that your skin tone may temporarily change during chemotherapy. Your LaDonna Roye Hairstylist hair loss specialist knows this and has the ability to guide you.
10.    When your hair grows back, consider donating your wig. Many hair loss specialists take donations from their clients or you may donate it to the gift closet at the American Cancer Society.
At LaDonna Roye Hairstylist, we are proud to be a part of the Recover with Confidence program. We are located at 12980 Tamiami Trail North, Suite #18 at US 41 and Imperial Golf Course Blvd. in North Naples.
239-254-9100  | www.LaDonnaRoye.com
To find the Recover with Confidence location near you, call 800-327-5555 x 3340. www.RecoverWithConfidence.com