By Dr. Alexandra Konowal –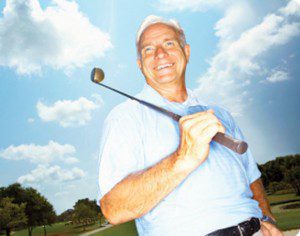 Although most people over the age of60 experience some level of blurry vision due to cataracts, and almost everyone over 50 loses their ability to read comfortably without glasses due to presbyopia, it is now possible to regain performance more like that of younger eyes.
TECNIS® MULTIFOCAL LENS
Today, for people who have cataracts, there is a procedure to remove the clouded natural lens of the eye and replace it with an advanced artificial TECNIS® Multifocal Lens. See near, far and everything in between. The TECNIS® Multifocal Lens offers patients with age-related vision loss an excellent chance to regain younger vision and become free of glasses.
Designed to give you back younger vision, this unique implantable lens is proven to provide excellent vision at all distances, under all lighting conditions, day and night!
Even better, the TECNIS® Multifocal Lens has helped thousands of people gain independence from glasses for the first time. Nearly 9 out of 10 patients enjoy freedom from glasses after receiving the TECNIS® Multifocal Lens. With the TECNIS® Multifocal Lens, you can see objects up close and far into the distance, as well as at every important milestone along the way.
SUPERIOR RESULTS
The advanced TECNIS® Multifocal is an implantable lens that significantly improves vision after cataract surgery and corrects presbyopia. In a recent clinical study, over 94% of patients said they would choose the TECNIS® Multifocal Lens again.
THE LENS FOR YOUR LIFESTYLE
If you enjoy activities such as reading, boating, quilting, playing golf, sightseeing, or surfing the Internet, the TECNIS® Multifocal Lens is the lens for your active lifestyle.
ASK YOUR DOCTOR
If cataracts and presbyopia are affecting your quality of life, now is the time to talk to your eye doctor about treatment options. Different types of implantable lenses are designed to meet individual eye health and lifestyle needs.
To learn more, please call Dr. Alexandra Konowal at 239-948-7555 or visit our website at www.drkonowal.com.
KONOWAL VISION CENTER 9500 Corkscrew Palm Circle #3, Estero, FL 33928 239.948.7555 www.DrKonowal.com