Cathleen Yun Ehrlich, ARNP-C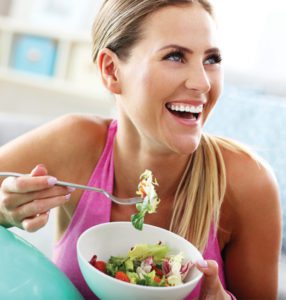 More than 7.5 million people have psoriasis. It ranges from mild to severe and is a lifelong disorder. But what many people don't realize is that psoriasis is an autoimmune disease. The skin cells become overactive and produce more skin than what can naturally be sloughed off, so the end result is red, irritated skin with dry patches that eventually peel off.
Psoriasis has no boundaries, meaning that it can affect the feet to the head and everywhere in between. Depending on the severity of the disease, most people start seeing scaly skin patches on the knees, elbows, and scalp.
An autoimmune disease is a genetic disorder that causes the body to attack its own cells. As with most autoimmune diseases, some of the key triggers that can make symptoms worse are the following:
• Stress
• Infections (bacterial and viral)
• Excessive alcohol intake
• Unhealthy weight (over and under)
• Toxins
• Vitamin D deficiency
• Heat
• Gluten
• Sugar
• Eggs
• Dairy
• Nightshades
• Lectins
• Caffeine
Psoriasis is an outbreak that causes a "rash" on the skin, but it can also affect the nails, tendons and joints. Some of the most common symptoms are red rashes or spots, dryness, cracking, flaking, peeling, depression and joint pain.
Psoriasis Treatment
Eating a healthy diet can help control psoriasis flare-ups. For example, following a diet that focuses on vegetables and fruits, healthy fats, lean protein and fatty fish may help to stave off the severity of your disorder. In addition, seeing a dermatologist is imperative to controlling your psoriasis for life.
A dermatologist will evaluate your condition and according to your phase of psoriasis will develop a personalized plan including, light therapy, corticosteroid creams and other topical and systemic medications if necessary.
The effects of psoriasis are both physical and emotional, as individuals are usually in a great deal of discomfort and may also be embarrassed by the way their skin appears.
Dermatology Solutions is a comprehensive
dermatology practice offering the most advanced medical dermatology (including Mohs surgery) as well as cosmetic dermatology. They are dedicated to providing their community with the most innovative skin treatments, and they even welcome walk-in patients.
Dermatology Solutions recently expanded a new facility on Del Prado Blvd. in Cape Coral. It is
beautifully designed with a warm atmosphere that offers the practitioners advanced functionality to treat their patients thoroughly.
Dermatology Solutions understands that going to the doctor can be stressful, especially if a procedure is scheduled. That's why their providers and staff are focused on offering the highest level of care, compassion, and comfort. They take the time to explain all procedures thoroughly. With the gentlest care, their staff and providers will get you through your visit with ease, comfort, and feeling confident that you're in the best of hands.
If you or someone you know is dealing with the challenges of psoriasis or other skin concerns, please call Dermatology Solutions today at 239-471-2818.
239-471-2818
www.dermatologysolutionscape.com
2002 Del Prado Blvd South, Suite 205
Cape Coral, FL 33990
About Cathleen Yun Ehrlich, ARNP-C: Cathleen Yun Ehrlich, ARNP, is a nurse practitioner with years of experience and training in dermatology.  She obtained her Masters of Nursing degree from Florida International University of Miami and went on to Dermatology Fellowship training from University of Miami Dermatology Fellowship Program.  She has practiced in New York, NY then moved to Florida in 2016 where she practiced both general and surgical dermatology in Coral Gables, Florida.
Now, establishing her roots here in Cape Coral, we are proud to introduce Cathleen as she begins her career with Dermatology Solutions establishing our first Cape Coral clinic on Del Prado Blvd.  Competent and an expert at diagnosing and treating all forms of skin pathology, Cathleen, along side Medical Director, Debra Fett Desmond, MD work together to bring Cape Coral residents the same quality of skin care our patients have come to appreciate and expect.   Cathleen is a member of the Nurse Practioners, National Academy of Dermatology and speaks fluent Chinese.