By Dr. Robert Gilliland, DC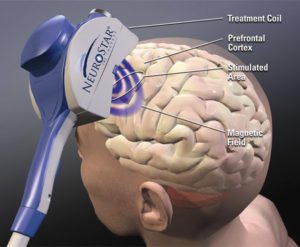 In October 2008 the Food and Drug Administration approved the use of PEMF therapy for treatment of major depressive disorder in Parkinson's Disease patients who failed to achieve satisfactory improvement from very high dosages of antidepressant medications.
Several studies reported PEMF therapy improved cognitive functions and motor symptoms. For example, an investigation involving three elderly Parkinson's Disease patients with cognitive impairment assessed the effect of PEMF therapy on macrosomatognosia, a disorder of the body image in which the patient perceives a part or parts of his or her body as disproportionately large. After receiving PEMF therapy, Parkinson's Disease patient's drawings showed reversal of macrosomatognosia (assessed by Draw-a-Person test) with reduction of the right parietal lobe dysfunction.
Furthermore, PEMF therapy applied to a 49-year-old male Parkinson's Disease patient with stage 3 disease, as assessed by Hoehn and Yahr scale, resulted in a marked improvement in motor and non-motor symptoms such as mood swings, sleeplessness, pain and sexual and cognitive dysfunctions, suggesting that PEMF therapy should be tested in large cohorts of Parkinson't Disease patients as a stand-alone therapy and should also be considered as a treatment modality for de novo diagnosed Parkinson's Disease patients.
PEMF therapy was also effective in improving visuospatial deficits in four Parkinson's Disease patients, as assessed by the clock-drawing test. Moreover, PEMF therapy improved Parkinson's Disease-associated freezing (a symptom manifesting as a sudden attack of immobility usually experienced during walking) in 3 Parkinson's Disease patients through the facilitation of serotonin neurotransmission at both junctional and non-junctional neuronal target sites.
Although many studies on electromagnetic therapy included only a small number of participants, several investigations suggest that this therapy is effective in treating PD patient's motor and non-motor symptoms.
In the development of electromagnetic therapies, it is important to clarify the pathophysiological mechanisms underlying the symptoms to treat in order to determine the appropriate brain region to target. Thus, in the future, electromagnetic therapy must tend towards a more personalized approach, tailored to the specific PD patient's symptoms.
TRANSCRANIAL MAGNETIC STIMULATION
TMS (PEMF applied over the head) increases the release of dopamine in the striatum and frontal cortex, which in turn improves PD symptoms including motor performance. Furthermore, TMS applied in the prefrontal cortex induces the release of endogenous dopamine in the ipsilateral caudate nucleus as observed by positron emission tomography in healthy human subjects.
TMS application results in partial or complete disappearance of muscular pain and l-dopa-induced dyskinesia as well as regression of visuospatial impairment. This clinical improvement is followed by MEG improvement and normalization recorded after TMS, suggesting that TMS has an immediate and beneficial effect on corticostriatal interactions that play an important role in the pathophysiology of PD. Cerasa and coworkers observed that repetitive TMS applied over the inferior frontal cortex reduced the amount of dyskinesia induced by a supramaximal single dose of levodopa in PD patients, suggesting that this area may play a key role in controlling the development of dyskinesia.
The mechanism underlying TMS effectiveness in PD remains an unanswered question due to the complexity of behavioral and neuroendocrine effects exerted by the TMS when applied to biological systems and their potential impact on neurotransmitter functions. The effect of TMS differs depending on the stage of the disease, the age of disease onset, the amount of cerebral atrophy and genetic factors.
As far as side effects are concerned, the muscles of the scalp, jaw or face may contract or tingle during the procedure and mild headache or brief lightheadedness may occur. A recent large-scale study on the safety of TMS found that most side effects, such as headaches or scalp discomfort, were mild or moderate, and no seizures occurred.
Although evidence shows that TMS exerts complex cellular, systemic and neuroendocrine effects on biological systems impacting neurotransmitter functions, future controlled studies in larger cohorts of patients and with a long term follow-up are needed to further clarify the mechanisms underlying TMS efficacy in PD patients.
*All the types of electromagnetic therapy described in this review can be used in combination with pharmacological and non-pharmacological therapies but this approach is understudied in PD patients.
 
WHERE TO FIND A PEMF PRACTITIONER
We have offices in Bonita Springs and Naples, Florida.
 
About The Doctor
Dr. Robert Gilliland is an author, lecturer and instructor in the emerging field of PEMF therapy. He has worked with many professional athletes from the NFL to the UFC and consults with doctors and researchers around the world.
Florida Natural Health Center
27499 Riverview Ctr Blvd.,
Bonita Springs, FL 34134
239-444-3106
4966 Tamiami Trail N.
Naples, FL 34103
239-331-6310