Leslie Kerr's story about her care at Cortez Foot and Ankle Specialists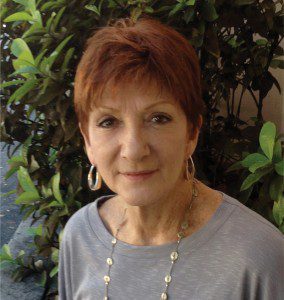 Who knew being fashionable could cause problems? A legal assistant to the city attorney, Leslie Kerr, was leaving her office one day while wearing a high fashion pair of pumps. Taking one wrong step, she slipped and twisted her ankle. Not thinking much of it at the time, she continued her routine of wearing high heels. About two years later her foot started swelling and she discovered that she had been walking all this time with two broken bones.
"Fortunately I found my way to Cortez Foot and Ankle Specialists. They have been a lifesaver. Dr. Handley ordered some x-rays and discovered that I had actually broken two bones. I remembered exactly when it happened because the shoes I was wearing when I slipped off the curb were the cutest pair of shoes I owned at the time." When she returned for her second appointment and was still in pain, Dr. Handley stated he believed there may be a tendon injury as well.  He ordered an MRI to confirm the diagnosis. Surgery was then scheduled to correct the tendon injury.
"The doctors and staff are simply the best! They are beyond professional; they are courteous, kind and caring. When I walk into the office, I honestly feel as though I am the only patient they are seeing for the day."
Leslie exclaimed that she has never before been in a waiting room where the patients are actually excitedly waiting for their turn to see the doctor. "In all of my visits, I never met one patient who wasn't happy to be at the office. Of course they weren't happy about the reason that brought them there, but they were happy to be receiving such top notch care from a team that is genuinely the absolute best at what they do."
The main concern for all patients is being confident that the doctors you have chosen to care for your ailment are the best. Leslie says she never second guesses Dr. Handley and always trusts him to do what is best for her. "It is like having your cake and eating it too. Aside from being the best in foot care, they are compassionate and show concern for each and every patient that walks through their doors.
Leslie shared that since walking through their doors for the first time, about seven years ago, she honestly has never felt more excited to visit a doctor's office as she does when she has an appointment at Cortez Foot and Ankle Specialists. Well, as excited as a person can be when going to the doctor.
"The entire staff is spectacular, they are all so caring. I haven't been there one time when I didn't see a smile on everyone's face, including the patients."
Our feet are essential and taking proper care of them is important. Patient after patient is willing, even excited, to share their story of quality treatment from Cortez Foot and Ankle Specialists. It is clear that all patients notice their outstanding care and superior skill.
"I have the highest level of confidence in the Cortez team. I trust they are always doing what is best for me. The personality of each of the team members is a bonus. I am so grateful that I found their office. If ever you have any foot problems, this is the place you want to go. It is great having such quality care right here in our own backyard and we don't have to travel to Tampa. Besides, I don't think any doctor in Tampa could surpass the service I have received from Cortez Foot and Ankle Specialists."
Dr. Scott Handley
Graduated from the University of Toledo and the Ohio College of podiatric Medicine. He completed residency training at the Cleveland Clinic Foundation and Roger Williams Medical Center in Providence, RI. He joined Cortez Foot & Ankle Specialists in 2002.
In his spare time he enjoys spending time with his wife Scarlett, daughter Paige, son Hunter and his cats Truck & Duff, as well as golfing and playing softball.
Call To Schedule Your Appointment Today!
941-758-8818
Bradenton
1800 Cortez Road West, Bradenton, FL
Sarasota
8430 Cooper Creek Blvd., Sarasota, FL
Parrish
8927 US Hwy. 301 N., Parrish, FL