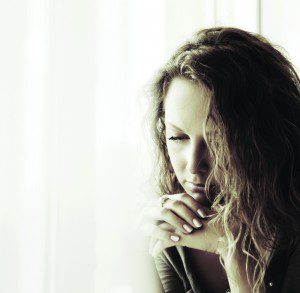 Approximately 15.2 million adults experience depression every year whereas heart attacks occur in about 720,000 people in that same time period.  Very often, a combination of genetics and environmental factors impact both illnesses.  If you have a heart attack no one will find it strange for you to see a cardiologist so why is there still a stigma related to seeing a doctor if you are depressed?
Thanks to research and a willingness of some people to participate in research treatments exist for mental illnesses and are improving.  People with diseases such as depression, attention deficit hyperactivity disorder (ADHD), and anxiety can now have productive and fulfilling lives thanks to breakthroughs in the pharmaceutical research world.
Progress wouldn't be possible if it weren't for people willing to volunteer  and participate in research.  Just as progress in science, procedures and knowledge has evolved where research is concerned in both physical and mental conditions so has the attentiveness to the well-being of research volunteers.  Today's research participants are much more informed about both their illnesses and possible treatments.   Volunteers don't enter into participation in studies without being told about the study medications, how the study is being conducted, and what is expected of them.  Participants are no longer merely "subjects" of research, but actively take part in the search for answers.
May is Mental Health Awareness Month and its purpose is to educate and raise awareness about mental health conditions, such as depression, ADHD and anxiety disorders. while simultaneously reducing the stigma that surrounds them.
WHAT ARE CLINICAL RESEARCH STUDIES?
Medications in the United States that are sold by prescription or over-the-counter (OTC) must be properly tested in order to ensure
that they treat the condition that they were designed for, and pose no significant risk to the people that take them. The Food and Drug Administration (FDA) and an Institutional Review Board (IRB) oversee all clinical studies. While the FDA's primary focus is both the safety and effectualness of research studies, the IRB's only purpose is to protect the research subjects rights. A Principal Investigator – a medical doctor trained to conduct research studies properly, safely and ethically oversees the research study. Participants who are
qualified and agree to participate in the study may be required to attend numerous study visits. During these visits study participants
are well cared for by investigators and clinical staff.